Stone Lodge at Combermere Abbey
Sleeps 4

Cosy Rural Retreat
An elegant, dog friendly cottage on the historic Combermere Abbey Estate in Cheshire
This elegant two-bedroom holiday cottage is in the Gothic gatehouse at the entrance of the vast Combermere Abbey Estate on the Cheshire-Shropshire border. Stay here and you have access to the private parkland, woodland and lake that surrounds "the big house", a former Cistercian monastery dating back 900 years. There are, in fact, nine other holiday cottages on site as well as two grand B&B rooms in The North Wing of the house, but Stone Lodge is the most private of them all situated, as it is, at the top of the mile-long drive.
Stone Lodge's two bedrooms mean it is perfectly sized to suit a family of four, but its secluded location also makes it ideal for a romantic retreat. You can hide away and cosy up by the log burner in the panelled sitting room or, when the weather's warmer, sit outside on the large private terrace, surrounded by damson trees. The high-pitched Gothic roof and arcaded windows give the place a grand fairy-tale appearance from outside but, inside, its elegance is rather homely. In addition to the sitting room, there's a dining room but the small well-equipped kitchen has space to eat in too. The master bedroom with its en-suite walk-in shower can also be found on the ground floor with a twin and bathroom upstairs.
After your arrival, you could happily holiday here without leaving the estate. A wander up the drive takes you to see Combermere Abbey itself. It's long been a family home but once a week in summer, there are tours which can take you inside (check directly for details). If your stay doesn't coincide with one of these, that's no great hardship. You'll still have access to a great swathe of the estate's thousand acres of woodland, water and parkland and can swoon at how the architecture fits into the scene.
If you don't fancy cooking, you don't have to go far either. The Combermere Arms, a 16th-century inn that serves food, is less than a mile down the road. Beyond that, there's Whitchurch six miles away and the border with Wales a few miles further. Other great places to eat nearby include Docket No.33, The Swan at Marbury and Wild Shropshire. Langollen, Chester, Nantwich and Shrewsbury are all perfectly feasible places to visit from here, each pulling you in a different direction, though you may just want to stay put.
Details
Facilities
This charming Gothic gatehouse, built in the 1830s, was designed by Morrison of Ireland and sits at the entrance to the estate. Set in its own damson orchard and surrounded by beautiful trees, this private holiday cottage is the ideal romantic getaway, with its own private entrance and large sunny terrace.




The original entrance to the Lodge is through its own driveway which has been re-opened and a spacious car park created, with a path to the large terrace and kitchen door. In the cottage the original carved stone loggia has been enclosed and is now a hall/dining room, painted in warm yellow and highlighting the original stonework. The fireplace in the gothic sitting room has been enlarged to take a wood burning stove and its restored original panelling has been painted a soft warm shade to complement the fresh elegant colours of the furnishings.




Off the hallway is an elegant double bedroom with an en suite walk-in shower room. The double bed is decorated in warm neutral tones and complemented with an opulent headboard and faux fur throw. Upstairs, the original landing and bedroom have been transformed into a private twin bedroom with a highly individual en-suite bathroom. Calm and elegant shades of blue and cream dominate this little hideaway with its views across the orchard.




On your arrival, there will be fresh milk & tea and coffee ready for you, and with a fully equipped kitchen, Stone Lodge is fully self-catered for your enjoyment. A selection of books & board games are available for you, and we have a comprehensive DVD library available at our Cottage Office. BBQ's and bikes are also available for you to use during your time at Combermere Abbey. 




Remote working: Stone Lodge is more suited for a holiday break, however with complimentary Wi-Fi provided, the dining table with close by plug sockets allows the flexibility for remote working whilst enjoying a stay with us. There is a delightful café situated on the edge of the estate (The Old Piggery) where you can head to for a spot of lunch and they are also happy for customers to bring their work with them.
Suitable For
Stone Lodge is a perfect cottage for a couple or a family of four, and is also dog friendly, with a large enclosed garden.




Accessibility: Stone Lodge features steps into the property and a steep staircase to the first floor, and may not be suitable for wheelchair users. The ground floor bedroom however does feature a walk-in wet room and would benefit guests with limited mobility.
Nearby
Stone Lodge sits on the border of Cheshire & Shropshire, with the quaint market towns of Nantwich and Whitchurch being close to hand, with only being a short drive from Shrewsbury and Chester. The estate at Combermere Abbey features acres of rolling parklands and woodlands which you are more than welcome to enjoy during your stay.




You also have the great bonus to walk to our neighbours, Three Wrens Gin and The Old Piggery Cafe, which are situated on the periphery of the estate at Park View Business Centre.
Food & Drink
We will be more than happy to share local recommendations of local pubs and restaurants for you to enjoy during your stay with us. 
Open
Open all year.
Pricing
From £316 for a two-night stay.
The Owner Says
Steeped in a thousand years of English history, come and stay at Stone Lodge and explore acres of rolling parkland and ancient woodlands alongside spectacular Gothic architecture and enchanting waters.
The perfect countryside retreat - Stone Lodge at Combermere Abbey is nestled on the Cheshire/Shropshire border and is the perfect balance of privacy and luxury. Beautifully appointed and individually designed, this holiday cottage will not disappoint.
Experience the tranquillity of the Combermere Abbey estate, which dates back to 1133, and the rich pickings of the surrounding area in the rural borderlands of Cheshire & Shropshire. Enjoy woodland walks or quiet strolls through the pleasure gardens before cosying up in your cottage for the night.
Location
Contact Website 01948 871 662 Stone Lodge at Combermere Abbey, Combermere Abbey, Nantwich, Cheshire SY13 4AJ
Getting There
From Nantwich take the A530/Shrewbridge Road towards Whitchurch. After about seven miles, the entrance to the Combermere Abbey will be on your right. The entrance to Stone Lodge is situated on the left hand side, before to enter through the large gateway. 
List Your Property
Do you have a Cool Place to stay you'd like us to know about?
List my place
Other Cool Places near Stone Lodge at Combermere Abbey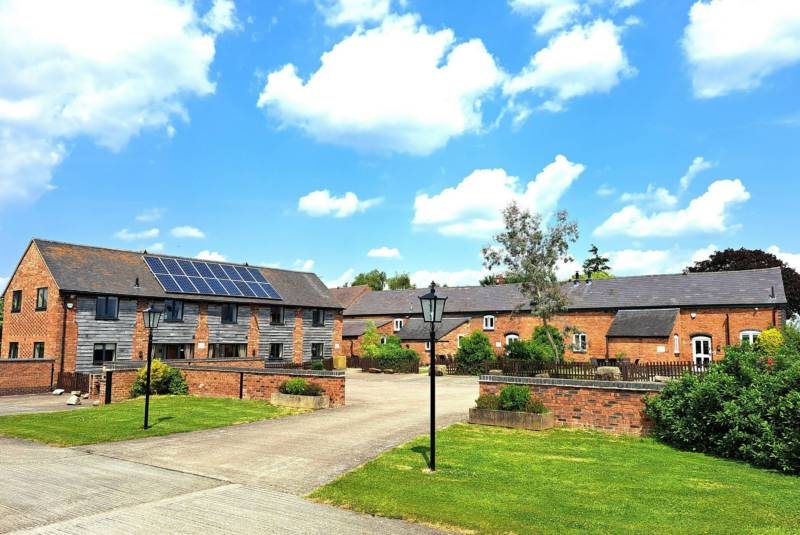 i
Holidays in Whitchurch
Holidays in Shropshire
Holidays in West Midlands
i
Holidays in Whitchurch
Holidays in Shropshire
Holidays in West Midlands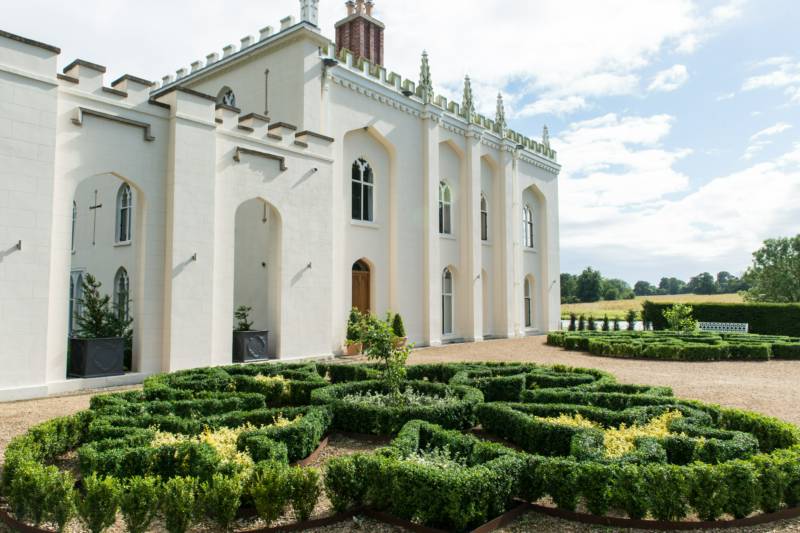 i
Holidays in Cheshire
Holidays in North West England