Hidden River Cabins
Hidden River Cottage Longtown Carlisle Cumbria CA6 5TU
Beautifully designed log cabins with hot tubs set, within ancient woodland overlooking a trout river on the edge of the Lake District
We love everything about these luxurious log cabins – think Zach Klein's Cabin Porn for softies...  Staying here, you have all the magic and romance of living in a cabin by a river amid an ancient forest without having to forgo 21st-century comforts.

There are modern bathrooms, contemporary wood-burners, fitted kitchens and TV with Freeview and a DVD player. We also like that there is no internet or phone reception in the cabins: having to climb the hill to make a phone call or walk to the estate reception building for internet weaned us off our Smartphones, without making us feel completely severed from the world. What's more, each cabin is beautifully crafted from a single tree trunk – and each has its own very gorgeous hot tub on a deck overlooking the river. And, if you don't feel like cooking at all, the estate has its own café and restaurant, 
Hidden Café, where prime ingredients– fantastic smoked salmon, Westmoreland black pudding, Cumberland sausage and Ayrshire back bacon – make breakfast a treat. For a splurge at the end of the day, they also serve an 8-course tasting menu.
There are five cabins, but they are set far enough apart from each other to give the impression that yours is the only sign of human habitation for miles around. Inside, the decor and fittings have been carefully chosen to preserve the spirit of the exposed log walls – a glass-fronted wood burner for gazing at flames, brass bedsteads, flagged floors and wooden furniture with clean contemporary lines. There are also fully fitted kitchens, complete with freezer, should you be lucky enough to need to store the day's catch.

The cabins may sleep between six and ten, but the atmosphere within is intimate and hygge enough for romantic breaks for couples. If you do fancy fishing – the river Lyne is famous for its sea and brown trout – there are rods for hire, and for a small extra charge you can rent a state-of-the-art BBQ. 
Gallery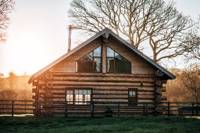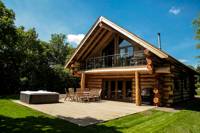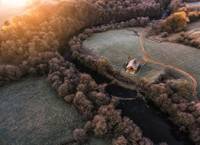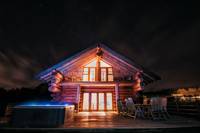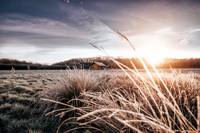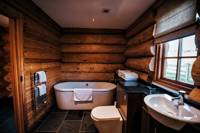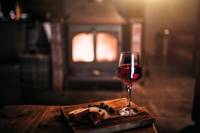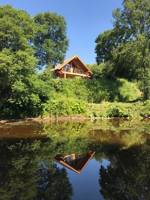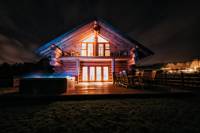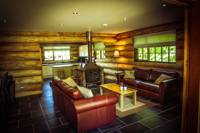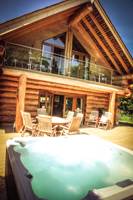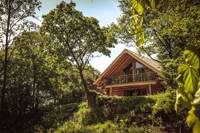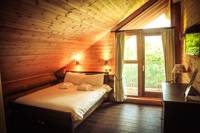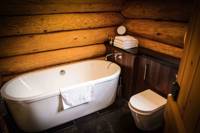 Best local places to eat and drink
Things to see & do nearby
Other places to stay near Hidden River Cabins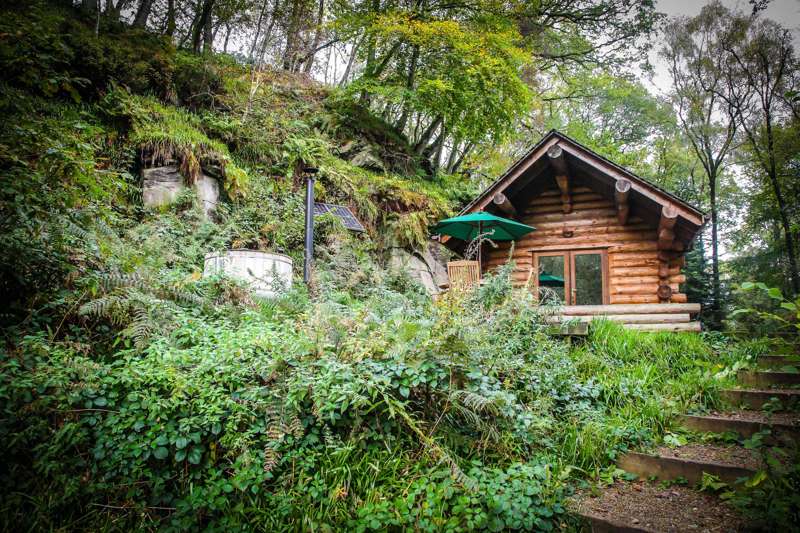 i
Glamping in Carlisle
Glamping in Cumbria
Glamping in North West England
Glamping in England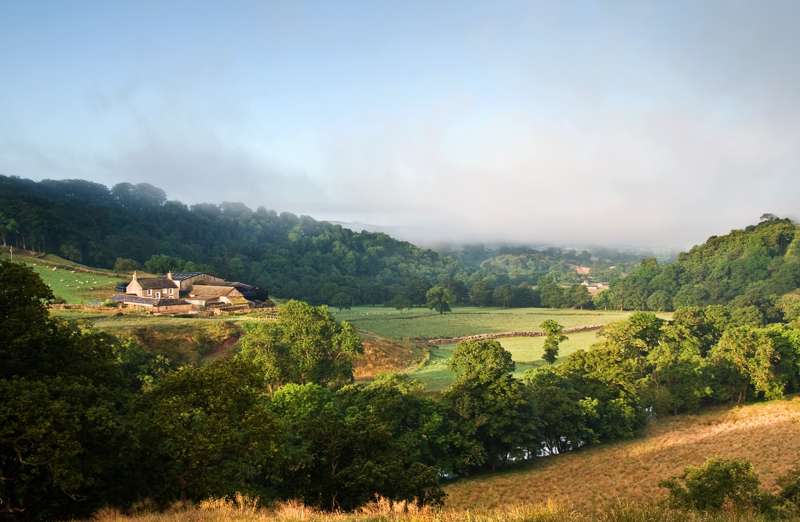 i
Holidays in Cumbria
Holidays in North West England
Holidays in England