Glorious isolation not far from John O'Groats in an historic castle hotel
Way up on Scotland's northernmost tip, sitting proudly above its own beach on the windswept coast near Wick, Ackergill Tower is as magical a building, in as remote and beautiful a location, as anyone could wish for. John O'Groats is the next town to the north, so you couldn't come much further, and once you've made it here there are 35 ultra-luxurious, beautifully furnished rooms to greet you, made even more cosy by whatever the weather might be doing outside. On clear nights however, the darkest of dark skies await, making for some glorious star-gazing from this one-of-a-kind castle hotel.

Various outbuildings also offer self-catering accommodation (where dogs are welcome), and guests here have equal access to the facilities inside the hotel and in the 3,000-acre grounds – that's everything from the property's own beach, croquet lawn and sunken gardens to their own pub, the Smuggler's Saloon, which serves excellent food and drink. There's also the amazing, award-winning Akergill Treehouse, a unique self-catering option and perhaps the ultimate honeymoon hideaway. It's some journey to get here, but with your own private Scottish estate to explore, Ackergill is a hard place to leave.
Price
Classic double rooms from £129 a night.
Opening Times
Open all year.  Closed Sundays and Mondays.
Location
Ackergill Tower, Wick Highlands KW1 4RG
Getting There
The drive to Ackergill Tower is one of the most spectacular in Europe – the team at Ackergill can advise you on the best route and suggest attractions to stop and see on the way.
Parking
There's plenty of parking at Ackergill – follow the long sweeping drive towards the tower. If you'd like to drop your bags off head to the main entrance and we'll welcome you in.
Other Cool Places near Ackergill Tower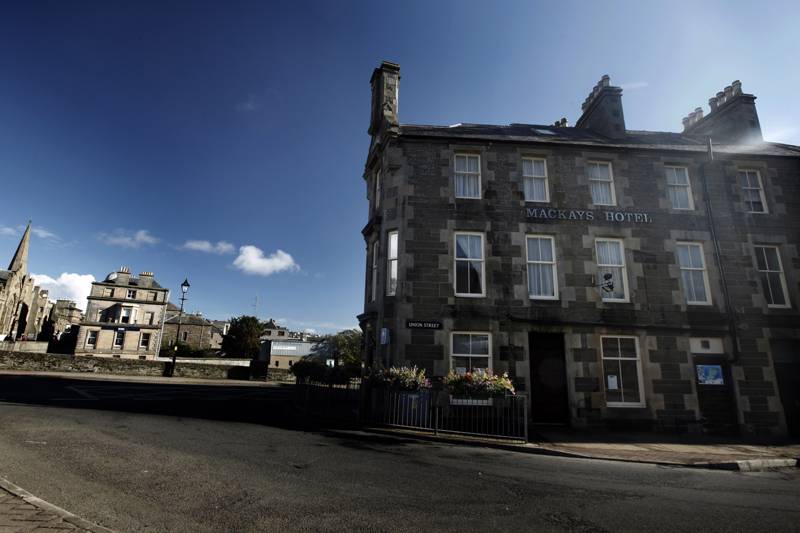 i
Holidays in Wick
Holidays in Caithness
Holidays in Highlands