Salthouse Harbour Hotel
Neptune Quay Ipswich Suffolk IP4 1AX
A very cool boutique hotel with restaurant at the heart of Ipswich's resurgent Waterfront district.
At the heart of the resurgent Waterfront district, housed in an imaginatively converted old warehouse, the Salthouse Harbour is Ipswich at its boutique best, with 70 large, sharply designed rooms, the topmost of which have floor-to-ceiling windows that look out over the marina and free-standing baths from which to enjoy the views. Squint, and on a sunny day you could be in Antibes. The public areas are classy but never dull, with eccentrically modern furniture and splashes of colour that soften the stark lines, including lots of edgy contemporary art, while the rooms blend the building's maritime legacy with a quirky, modern sensibility. Bathrooms are large and well-appointed, with power showers, there's free wifi, and lots of thoughtful touches, like cafetieres and nice coffee, high-end toiletries and flatscreen TVs; and some rooms have their own balconies. Then there's the ground-floor Eaterie, which is one of the best places to eat in town, serving great-value set menus and light dishes at lunchtime, and more ambitious fare in the evening – if you're here just for one night, you'd be mad not to try it, although there are plenty of other good options nearby. So... well worth the trip to Ipswich on its own; plus we also love its ever-so-slightly more traditional older sister, the Angel, in Bury St Edmunds.
Gallery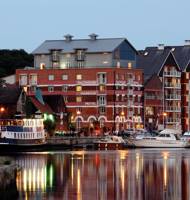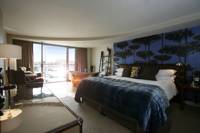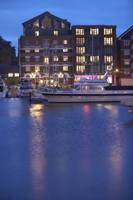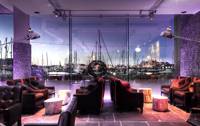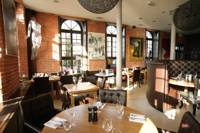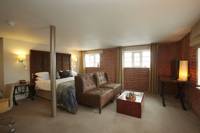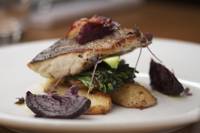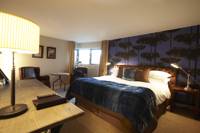 Best local places to eat and drink
Reviews
Add Your Review
A sleek, stylish & eclectic boutique hotel
The Salthouse Harbour Hotel really is thee place to go to if you are looking to impress, indulge and relax. It's perfectly situated overlooking the Ipswich waterfront, the bar / lounge area especially and forward facing guest rooms all enjoy excellent views of the harbour. The staff are friendly, attentive and have frequently gone out of their way to ensure my experiences really have lived up to every expectation. I live less than a mile away but have had the pleasure of staying, dining and socialising at the Salthouse on numerous occasions; the food has always been of a very high standard, many of the ingredients are locally sourced and there is something on the menu for everyone; although perhaps a little bit static, this isn't necessarily a bad thing, there is nothing worse than someone recommending a dish only to find it's no longer available. Without hesitation I would thoroughly recommend a visit, even if it's just to enjoy a glass of wine on the lime green sofa in the lounge. I for one am very much looking forward to returning in the not too distant future.
Places to eat & drink nearby
Things to see & do nearby
Other places to stay near Salthouse Harbour Hotel