Wivenhoe House Hotel
Wivenhoe Park Colchester Essex CO4 3SQ
Spacious and very comfortable rooms in an unusual and peaceful location: perfect for a weekend away.
Part of the University of Essex, and located in the park it shares with the campus, Wivenhoe House is an unusual hotel in many ways. First of all it's home to Britain's only hotel-based hotel school, staffed by students who provide up to half of its workforce at any one time. Second, it's an elegant eighteenth-century country house, painted by Constable, that has been considerably extended in recent years, with a slick and very successful modern wing which has not only added to the hotel's size but to its charm and comfort too. Above all it's a very comfy place to stay, with excellent and attentive service throughout and rooms that range from the more traditional accommodation of the main house to the more contemporary rooms of the modern wing, many of which have floor-to-ceiling windows and big balconies overlooking the park. Interestingly, some are sponsored by the well-known chains the hotel school works with – so you could stay in a top-end 'Hilton', 'Marriott' or 'Exclusive' room – but all are very spacious, with an unusual ration of suites to regular doubles, and big bathrooms with White Company toiletries, tea and coffee-making facilities, complimentary water, robes and slippers and iMac computers built into (Freeview) TVs.
As for other facilities, the hotel has a small bar and lounge where you can order afternoon tea, and a brasserie-style restaurant with a small bar and outside terrace for the summer months. This is a deliberately relaxed place to eat, with a menu that offers a fairly safe choice of French and British classics: nothing fancy and decently put together. There are also several function rooms, split between grand rooms in the old house and others in the new wing, some of which host regular weddings, and best of all guests have access to the university's excellent sports and leisure facilities, across the park, which include a gym, squash and tennis courts. The rest of Wivenhoe Park provides lots of nice spots for a stroll, stretching out towards the university campus and two nearby lakes, and there are plenty of things to see nearby: the Boho riverside town of Wivenhoe and renowned Beth Chatto Gardens are each just a five-minute drive away, while the pleasant town centre and shops, castle and zoo of Colchester itself are all well worth a look – and the university ensures good bus connections into town if you want to leave the car at home. Not a bad place, in short, for a lazy and maybe surprising weekend break from London.
Gallery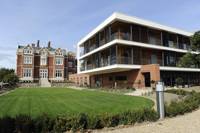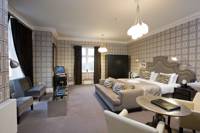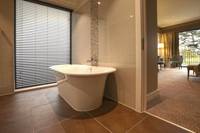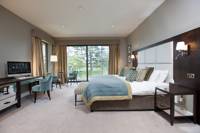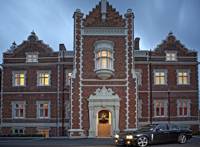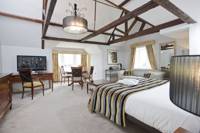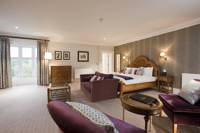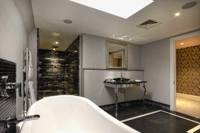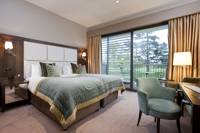 The Owner Says
Wivenhoe House hotel is a beautiful Grade II listed country house on the outskirts of Colchester. The historic main building, established as a family home in the mid 18th century, seamlessly blends with a contemporary garden wing, home to the hotel's popular brasserie. 
Our favourite room
Down by the lake we can imagine John Constable setting up his easel in 1816 to paint 'Wivenhoe Park', one of his early masterpieces now hanging in the National Gallery of Art, Washington.
The local area
Wivenhoe Town is a short taxi ride away and offers direct trains to and from London Liverpool Street as well as an attractive quayside with welcoming pubs. Colchester is home to Colchester Castle and Colchester Zoo, both popular with visitors, and an exciting range of shops and restaurants. 
Best local places to eat and drink
The brasserie is open from 5pm and a delicious afternoon tea is served in our elegant lounges every afternoon.
Why stay with us?
Quiet location
High levels of service
Luxurious  bedrooms
Easy access to the coast and local attractions
Wivenhoe House is a beautiful bolthole. 
Things to see & do nearby
Other places to stay near Wivenhoe House Hotel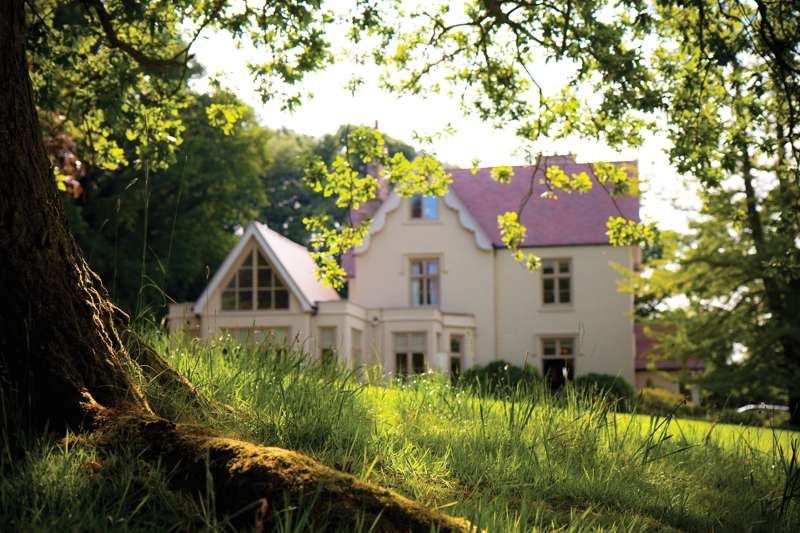 i
Holidays in Essex
Holidays in East Anglia
Holidays in England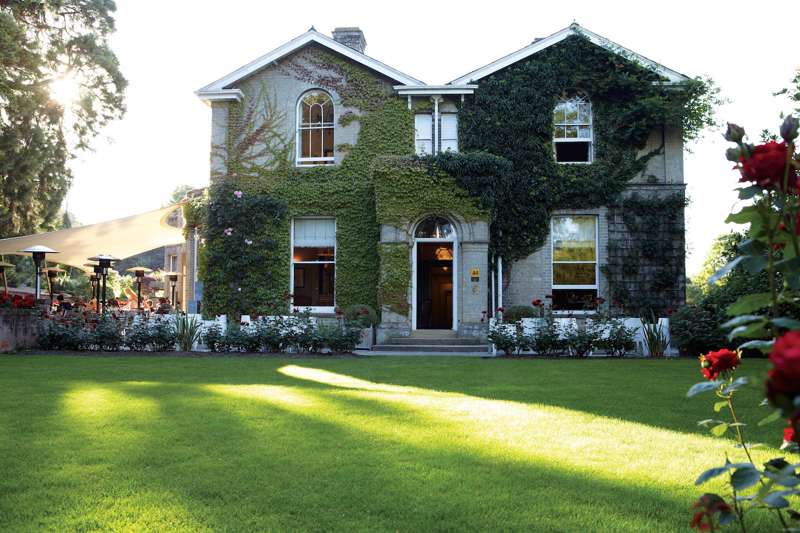 i
Holidays in Colchester
Holidays in Essex
Holidays in East Anglia
Holidays in England
i
Holidays in Essex
Holidays in East Anglia
Holidays in England