Hotel Brooklyn
0116 366 5693 101 Welford Road, Leicester, Leicestershire LE2 7QS
191 Guest Rooms & Suites

Contemporary Luxury
This new hotel makes great base for exploring Leicester – and for its sporting events!
Situated on the southern edge of Leicester city centre, Hotel Brooklyn makes a pretty good stab an injecting some transatlantic glamour into the city's accommodation scene. It's also deliberately convenient for the city's to major sports stadium – Welford Road, where the Leicester Tigers play ruby, and the King Power, where Leicester City practise the art of football. As a recently purpose-built hotel, it's got all the amenities you would expect, and makes a terrific base for exploring the city, whether you're a sports fan or not.
The hotel stands on the site of an old concert venue that hosted big names like The Who, Rolling Stones and even Oasis back in the day. Now it's a self-consciously relaxed and rather trendy hotel that makes a lot not just of its 200 or so comfortable rooms but also of its other facilities, which include the sociable, multi-tiered Grandstand area – a venue for co-working, movie and music nights or just hanging out on comfy cushions and sleek sofas and armchairs. The hotel also has a New York-inspired bar-restaurant, the Lair, which serves an all-day menu featuring everything burgers and ribs to vegan meatballs, as well as cocktails, afternoon tea and bottomless brunches.
The rooms come in various categories but all are provided with king-size beds, fast wifi, Smart TVs, USB charging, air-conditioning and tea-and coffee-making facilities and digital radios.  You can trade up from the basic Club room to the more spacious Executive or Liberty rooms, or to the Governor rooms or the hotel's many suites, which come with super-king-size beds and some with their own hot tubs. The hotel also has multiple accessible rooms and has a number of dog-friendly rooms which come with bowls and canine special menus.
Details
Open
Open all year.
Pricing
Double rooms from around £100 a night.
Location
Contact Website 0116 366 5693 Hotel Brooklyn, 101 Welford Road, Leicester, Leicestershire LE2 7QS
List Your Property
Do you have a Cool Place to stay you'd like us to know about?
List my place
Other Cool Places near Hotel Brooklyn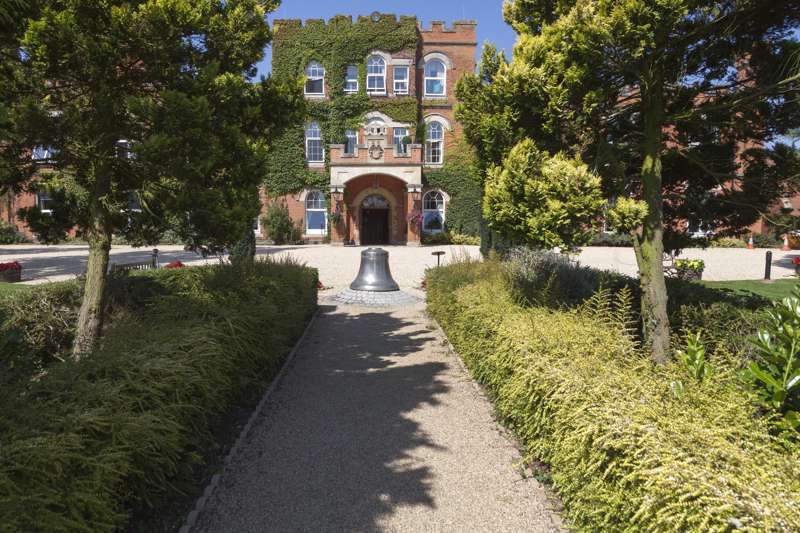 i
Holidays in Melton Mowbray
Holidays in Leicestershire
Holidays in East Midlands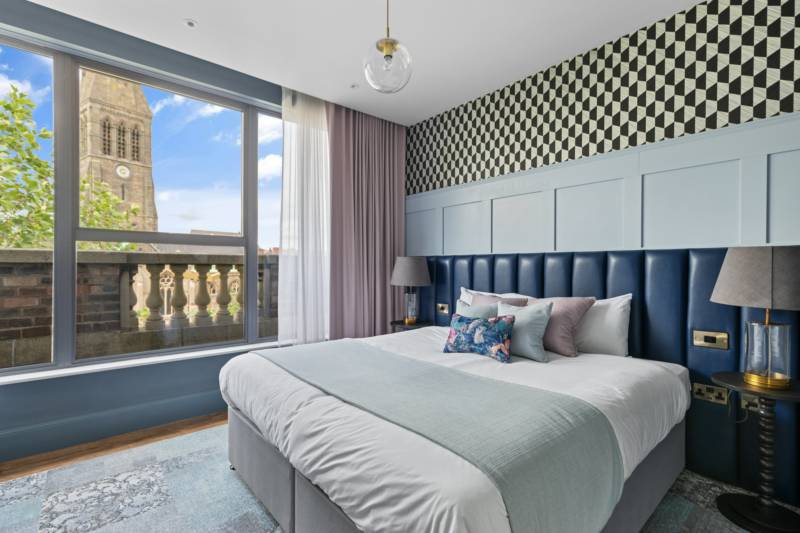 i
Holidays in Leicester
Holidays in Leicestershire
Holidays in East Midlands
Places to eat & drink nearby