As we all know, the UK has incredibly long and brilliant literary history, with many literary masterpieces, family favourites, cult classics and more coming out of our fine Island. And many of these are also set in the UK, be it in the present day or way back when the world was quite different.
Well, we thought we'd take you on a whistle-stop tour of some of our favourite books, all set in the UK, and somewhere to stay if you want to visit the scene of the crime!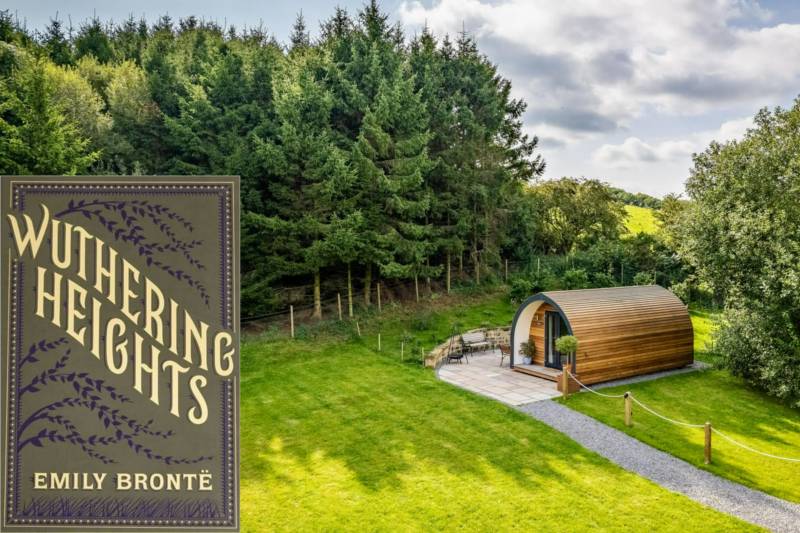 Wuthering Heights
Yorkshire
One of the UK's most famous stories, Wuthering Heights, is not only a GCSE staple, well-remembered tale and inspiration of Kate Bush's hit song, but it's also famously set in the very real Yorkshire Dales. Now, we can't guarantee that visiting the moors will get you your own epic love story, celestial sighting or Kate Bush soundtrack, but you'll definitely enjoy the fresh air, dark skies and nature on all sides.
Check out
Whorlton Pods
for an extremely comfy luxury glamping experience and find your inner Cathy this holiday. Ir just browse our huge selection of fabulous
Yorkshire places to stay
.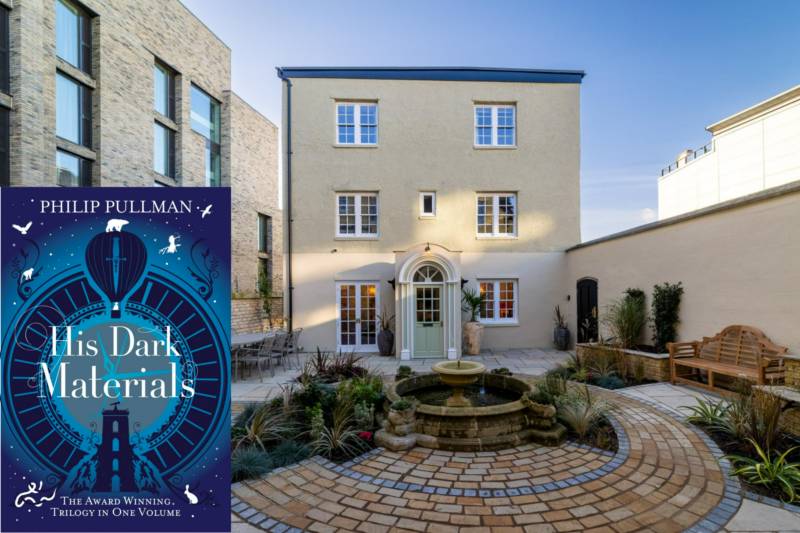 His Dark Materials
Oxford
Step into another world and visit Oxford, the part-time setting of Philip Pullman's His Dark Materials. Oxford is a city of nooks and crannies, grandiose old buildings, the world-famous university, cobbled streets and quintessentially British sights, all whimsically and vividly described by our beloved protagonist, Lyra. You might not see spirit animals in real life, but we can guarantee you will enjoy this historic town and all it has to offer.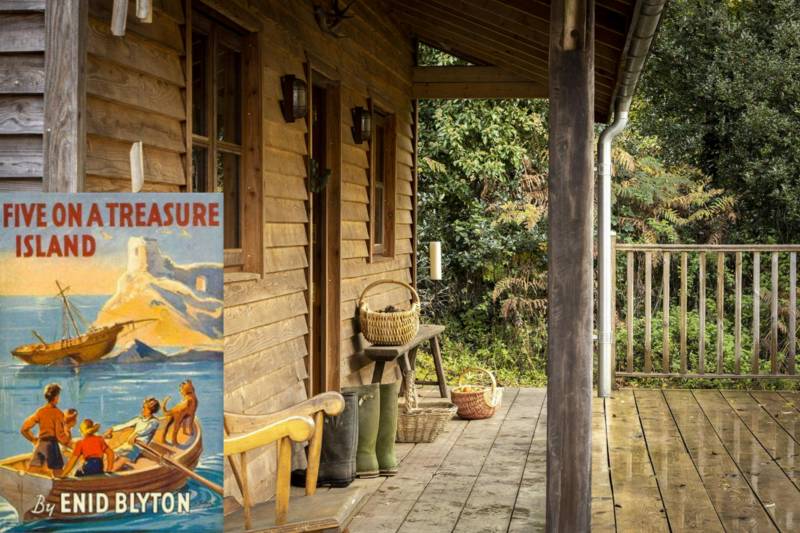 Famous 5
Dorset
It must be a right of passage amongst the British to have craved an adventure akin to the Famous 5. Visit Dorset for your own coastal getaway! Corfe Castle, the inspiration for Kirrin Castle, is still standing and very much visitable, even offering a cream tea steam train experience. Or else stop by Swanage, which is largely the same since Enid's heyday, Stoborough Heath, Brownsea Island and more. Perhaps you'll even find some pirates somewhere along the way!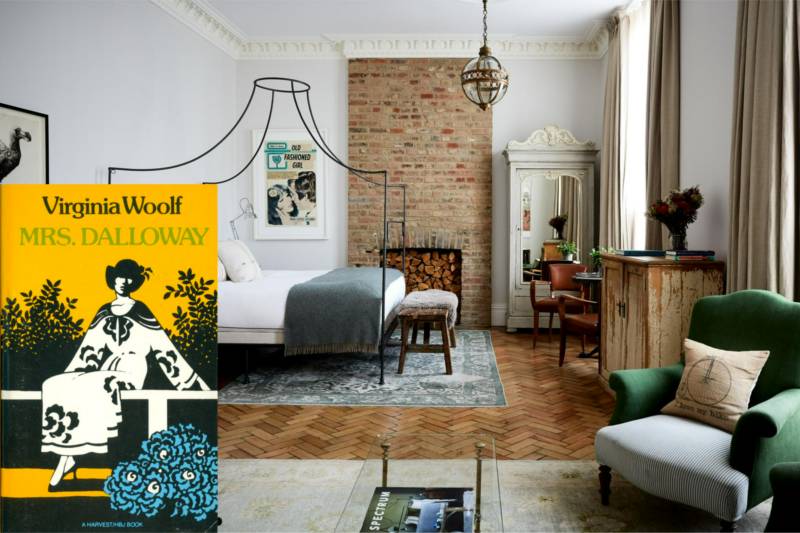 Mrs Dalloway
London
One of the Bloomsbury Groups most famous Authors, Virginia Woolf, penned London-based Mrs Dalloway. Set largely in Westminister, you too can stay in one of London's most affluent and historic areas, with the Houses of Parliament and Big Ben right on your doorstep, or live your own Mrs Dalloway moment and party with the best of them at London's incredible range of bars and clubs - unless you find yourself with a VIP party invite first. Take a moment to step into reality and visit Virginia Woolf's Blue Plaque in Fitzrovia too.
Get the pearls and flapper dresses out and check out
Artist Residence London
for shabby chic boutique B&B stay, or step in to Mayfair and enjoy the
Athenaeum
for a luxury hotel stay in Mayfair. Or just browse our selection of
cool London hotels
- we're sure you'll find somewhere to suit!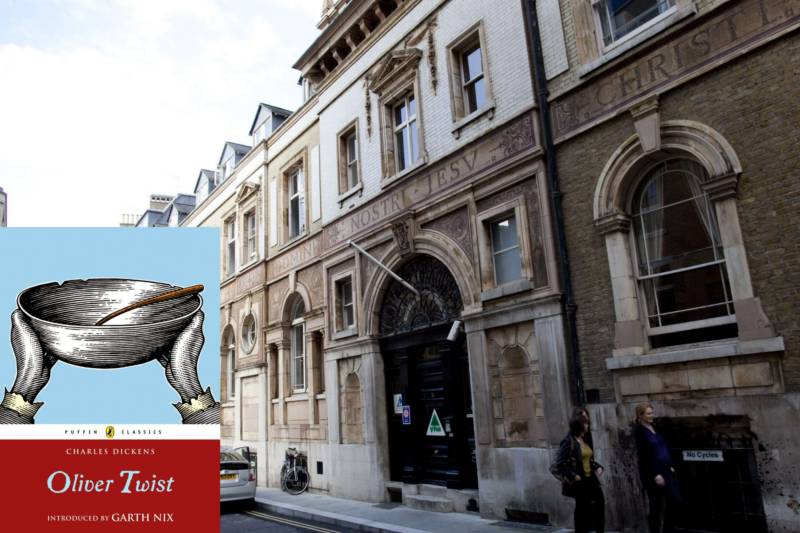 Oliver Twist
London
Please sir, can I have some more? If you feel like releasing your inner Oliver, head to the big smoke and get to know the streets of London. Enjoy London with none of the pretentiousness and play the Artful Dodger, darting around its many sights and treats.

Check out
YHA London
 St Pauls for a central London stay on a budget, still with sociable atmosphere and comfortable facilities. Or go a cut above the rest and stay at
Karma Sanctum Soho
for a luxury rock and roll stay.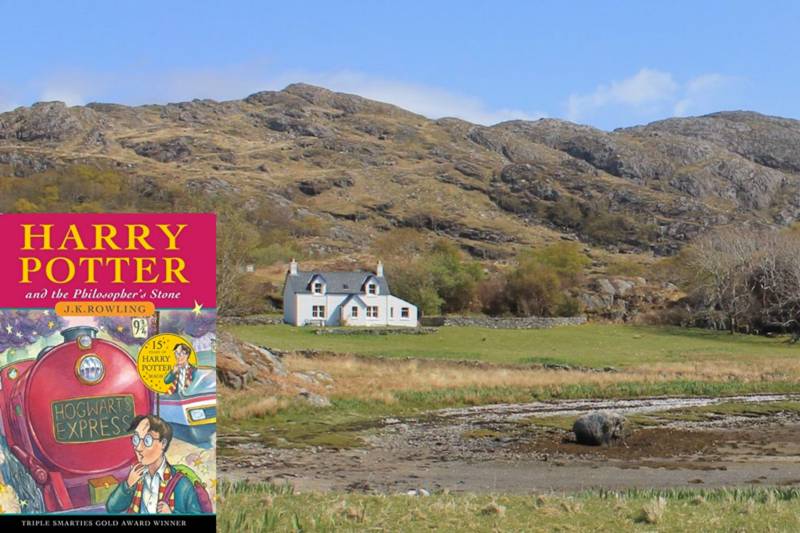 Harry Potter
Highlands of Scotland
All aboard platform 9 3/4! We all know Harry Potter, one of the UK's most renowned children's stories and film series, but did you know that Hogwarts is set somewhere up up up in the highlands of Scotland? Well, that explains the stunning surroundings and remote setting, doesn't it? Not only is Harry Potter set in Scotland, but plenty of it was filmed up there too, with the iconic bridge (the Glenfinnan viaduct) making some special Hogwarts Express appearances, and several of Scotlands lochs and landscapes appearing too.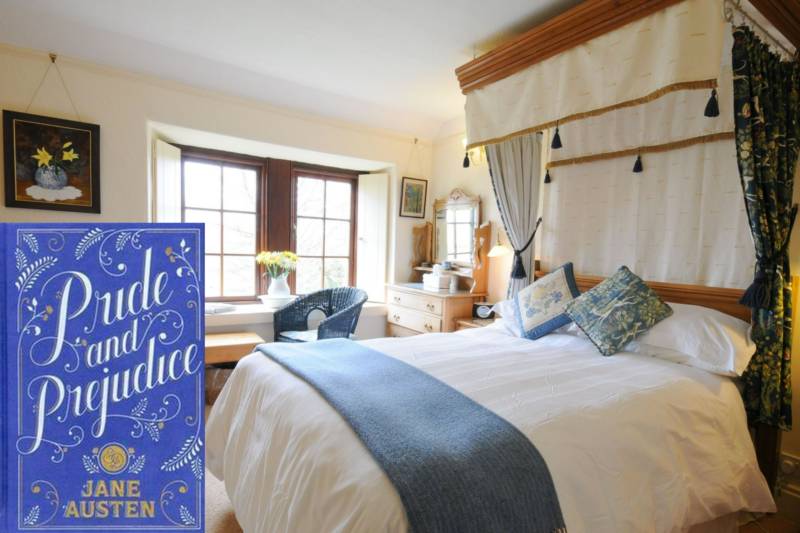 Pride and Prejudice
The Peak District
Do you have it in you to live like a viscount, lord or lady? Head to the peak district on your next holiday! Not only will you have more walks than you can count, and incredible views on all sides, but you'll also be in the very area that Pride and Prejudice was set. Perhaps you too will find some glamour in swooshing and swishing around the rolling hills. Take a visit to Chatsworth house whilst you're there, walkable from Bakewell (as in bakewell pudding), and see the very manor house used for Pemberley in the 2005 adaptation of the book. You might not meet your Mr. Darcy there, but you're sure to be in awe of it's grandiose architecture and beautiful grounds.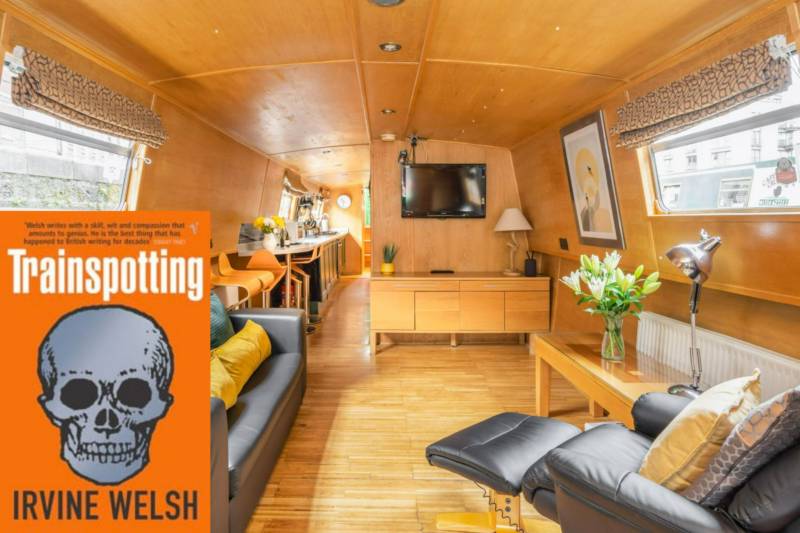 Trainspotting
Edinburgh
One of the UK's most stunning cities, and Scotland's proud capital, head to Edinburgh to see the streets where cult classic, Trainspotting, was set, and later filmed. We hope you'll have a more pleasant time than our hard-done-by characters, and soak in all that Edinburgh has to offer, with its beautiful streets, historic centre and buzzing nightlife.