LazyDay Cottages
01289 384 938 West Fishwick, Berwick-upon-Tweed, TD15 1XQ
3 Cabins, each sleeps 4


Cosy Rural Retreat
Luxurious log cabins in the Scottish Borders, for a romantic break in the heart of glorious countryside
'Lazyday' is about right – there's a huge temptation to hunker down in your lovely, luxurious log cabin in the Scottish Borders, surrounded by beautiful countryside. All three lodges boast a wooden deck, a secluded hot tub and outdoor dining space with rural views, with guests in the Strathisla lodge able to enjoy a private electric sauna. You won't be in any hurry to leave, whether you're here for a weekend or for a week.
The three cabins themselves make it even harder to tear yourself away. This is high-spec, Scandi-rustic accommodation at its finest. Each lodge features an open-plan living area and two en-suite double bedrooms. The main bedroom en-suite has a free-standing roll-top bath, his and hers basins and a walk-in shower, while the second bedroom has a stylish accessible shower room. The modern kitchen is fully equipped, meaning no fruitless hunting around for a sharp knife or a corkscrew. There is WiFi throughout and a big TV with sumptuous sofas in the living room, perfect for cosy nights.
You could happily retreat here for a week of cosy meals, movie nights and alfresco sessions in the hot tub under the stars. There are also several quaint local pubs and eateries, within five miles, ideal for sampling delicious local cuisine without travelling far. The lodges are also pet-friendly and child-friendly, meaning no one needs to be left behind. A grassy lawn surrounds the lodges and is a great space for kids to play games and run wild.

Here on the Scottish side of the border, the best of both worlds awaits if you can prise yourself out of the hot tub: Border abbeys, Sir Walter Scott's home at Abbotsford House, stunning beaches, country parks and nature reserves – the Scottish Borders is a fantastic destination at any time of year. For the explorers amongst us, there are excellent cycling and walking routes along the nearby River Tweed and in the surrounding countryside. Guests can also benefit from the lodges' close proximity to England, with the dramatic walled town of Berwick-upon-Tweed just seven miles to the east, and the glorious Northumberland coast stretching south. And if none of that sounds like the lazy break you were promised, then there's nothing stopping you from heading back to your cabin for some more gentle Lazyday comforts.
Details
Open
Available all year.

Pricing
Prices from £380 for two nights (minimum two-night stay).





The EPC rating for LazyDay Cottages is 69.
Location
Contact Website 01289 384 938 LazyDay Cottages, West Fishwick, Berwick-upon-Tweed, TD15 1XQ
Reviews
Add Your Review
Rated ★★★★★ over 7 reviews
Idyllic retreat from city life
Just back from our third stay at a Lazydays lodge. Two chilled-out humans and a very happy dog. Such a brilliant place, everything is so comfortable and thoughtful and it's impossible to not relax. Hope to be back soon.
Spacious, spotless, secluded Lodge!
Very spacious lodge with 2 beautiful ensuite bathrooms. Huge outdoor space too, with wrap around decking, ample seating and a hot tub. We chose this lodge as it provided wheelchair access throughout and a wet room. It's a very private lodge and only a few miles into the town of Berwick. The owner, Andie, was so lovely and very helpful. We appreciated her willingness to allow us some flexibility with departure time. We would highly recommend Lazyday Cottages.
Fantastic, relaxing stay in the countryside
Amazing stay. Owners were extremely helpful and cabin was furnished to a really high standard. Super relaxing stay, exactly what we needed! Gordon even brought over a bottle of champagne since we were on our honeymoon. Best place we've had the pleasure of staying in.
The BEST weekend away in the most beautiful lodge!
What can I say-INCREDIBLE. I booked this for the weekend for my boyfriend's birthday and we were SO impressed. We stayed at the Tomatin Lodge, and we were blown away as soon as we walked in, it was so beautiful and it definitely has that 'wow' factor! The little personal touches such as the robes, fresh flowers and board games/dvds, made it really special and feel very homely and cosy. Absolutely loved it-we wanted to move in and live there! Would have happily stayed forever! The hot tub was amazing too, such a beautiful setting to enjoy it, especially at sunset. The hosts, Gordon and Andie, are the loveliest people and made us feel so welcome, even dropped by to say hi which was a really sweet thing to do. Very friendly and approachable, and you can tell they love what they do. Love love LOVED this place. We honestIy didn't want to come home! Perfect stay in every way. Already looking at when we can come back!
Will certainly stay again
We stayed in Bunnahabhain Log Cabin and had an excellent break. The accommodation was fabulous - so comfortable with everything you should want. The owners were very friendly and nothing was a bother. I will certainly stay again.
Can't speak highly enough
We are just home from our second visit to Lazydays and it was exactly what we needed. Quiet relaxation in the cosiest lodge with a hot Swedish plunge pool. Everything you need to be able to relax and chill out is there and Gordon & Andie are fantastic hosts making sure that everything is absolutely perfect. Really can't speak highly enough of Lazydays.
Wow factor!
Beautiful place that has wow factor on arrival and doesn't disappoint once inside lovely appointed with underfloor heating throughout ensuring it's lovely and cozy. Hosts are excellent, friendly and are always available if required. The accommodation is ideally located for visiting local tourist attractions such as Bamburgh castle and surrounding beaches etc.
List Your Property
Do you have a Cool Place to stay you'd like us to know about?
List my place
Other Cool Places near LazyDay Cottages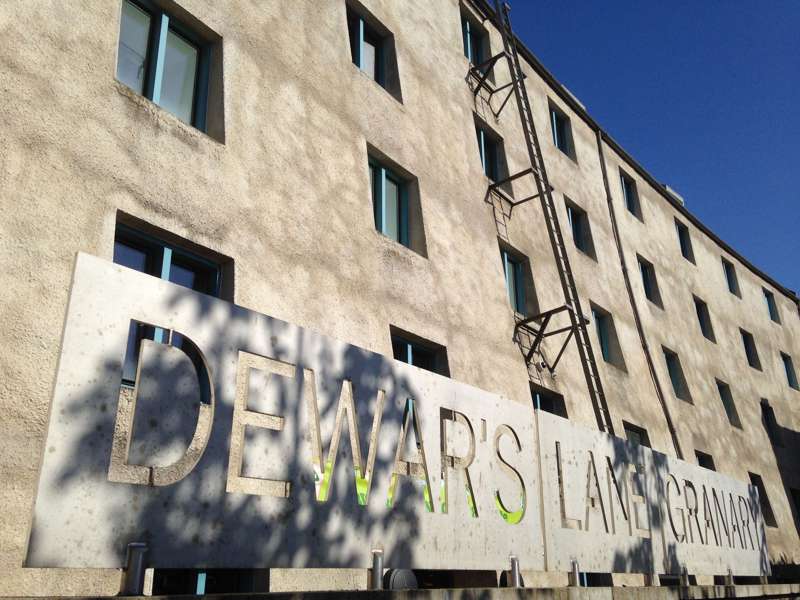 i
Holidays in Berwick upon Tweed
Holidays in Northumberland
Holidays in North East England
Places to eat & drink nearby