East Cambusmoon Farm Holiday Cottages
Gartocharn Loch Lomond & The Trossachs National Park G83 8RZ

Luxury eco-friendly accommodation in beautiful National Park countryside but within easy reach of Glasgow.
An environmentally aware self-catering oasis just back from the banks of Loch Lomond, East Cambusmoon Farm is a five-acre smallholding which is handily tucked into the heart of the Loch Lomond and Trossachs National Park. The savvy couple who run the cottages – Deborah and Steve Macken – have experience in renewables and have learned lessons from their success in fashioning their own home on clean and green lines. The result is spectacular, with two very different cottages joined at the hip to share their magical green touch.

The two-bedroom Old Dairy is the original property and the four-bedroom Curlew Cottage the young upstart, with larch cladding and white render. You won't find a radiator in either, rather underfloor heating on the ground floors, which is usually enough to make things snug, although there are wood-burning stoves on hand if need be. Both cottages are open, airy spaces bathed in light and bringing a bit of the beautiful surrounding countryside inside as well. It works so well and is such a cosy hideaway that even if the weather is damp you won't mind too much.

Neat touches include some welcome (homemade and local) provisions, free unlimited wifi and a trampoline in the barn that helps keep active wee ones happy when it rains. All brilliant and compelling proof that a low-carbon footprint and a responsible attitude to the environment doesn't mean sacrificing comfort or style. You can rent the cottages individually, for couples or for families, or together they can accommodate up to 14 people in some style, with four bathrooms, an en-suite loo, plenty of patio space, and toys, games and books for young children.
Gallery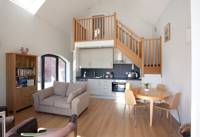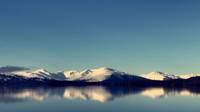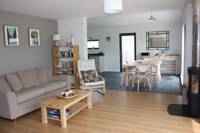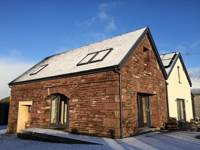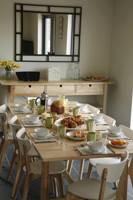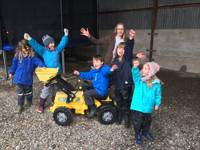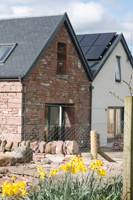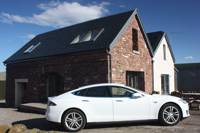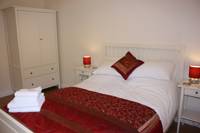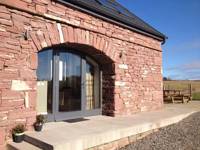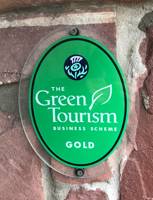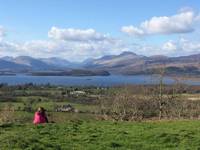 Places to eat & drink nearby
Things to see & do nearby
Other places to stay near East Cambusmoon Farm Holiday Cottages