A lively pub and dining room with stunning views and seafood to match!
Were the Applecross Inn just a langoustine-serving bus stop it would be worth coming to. Both for the world-class crustaceans and the spirit-soaring sunsets over the jagged Cuillin mountains of Skye, that lie across waters once sailed by Bonnie Prince Charlie. Fortunately it is much more than that, a trimly run whitewashed bolthole with a lively pub and dining room on the ground floor and seven bedrooms tempting above. You will want a sea view for those sunsets. For dolphin and whale watching too.
The drive here is no joke either. You have to heft from sea level all the way up over the Scandinavian-style serpentine road, high across the Bealach na Ba (Pass of the Castle). Make sure to stop at the summit to both take in views only normally afforded to knackered Munro baggers, and also to allow your breathless car a fighting chance of making it all the way back down to the Atlantic. Then it's time to settle into the dining room for those plump langoustines (called 'prawns' in these parts). There is also the local lobster, cooked simply and left for you to spend the rest of the night tackling. Or maybe just enjoy a pint of squat lobster tails – irresistible, and best enjoyed outside with a backdrop of the sun melting over Skye. Afterwards snare a dram of local tipple Talisker and let the show begin as the mountain rippled sky erupts in a wonderland of fiery orange, smoke blue and smouldering ochre. Yes, wow!
Details
Pricing
Doubles from £150, including breakfast.
Location
Contact Website 01520 744 262 Applecross Inn, Shore St, Applecross, Strathcarron IV54 8LR
List Your Property
Do you have a Cool Place to stay you'd like us to know about?
List my place
Other Cool Places near Applecross Inn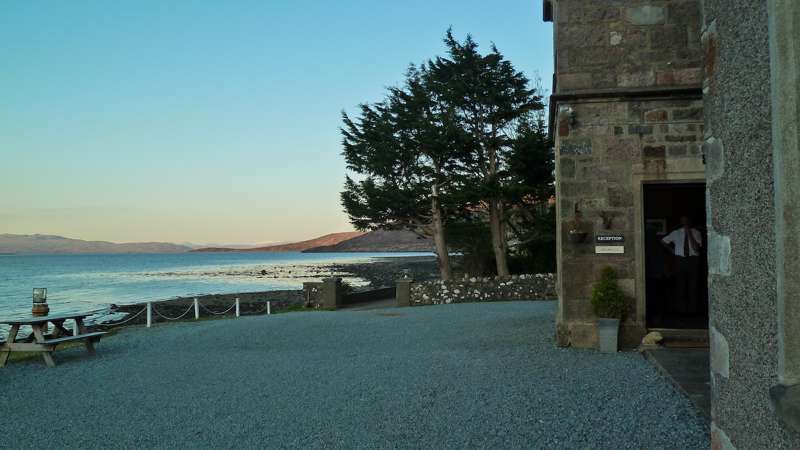 i
Holidays in Isle Of Skye
Holidays in Scottish Isles
i
Holidays in Ross-shire
Holidays in Highlands
Places to eat & drink nearby
Things to see & do nearby