Talybont Bangor Gwynedd LL57
Part of the hugely successful Feather Down Farms concept, Glanmor Isaf Farm is camping for those who like their creature comforts – rustic decor and outdoor living but with comfy bedding and all mod cons thrown in including a hob, wood burner and coffee grinder. Feather Down takes pride in the details, making sure you always get a jaw-dropping view, the eggs are always ready to be collected from the chicken coop; and fresh bacon and milk is only a larder trip away. This leaves you more time to concentrate on enjoying yourself and making the most of your surroundings. You don't need a tent, as they come pre-erected, fully furnished and look somewhat close to a rural pop up palace. Feather Down use redundant land from farmers, build the tents, and then let the (more authentic) farmers look after you.
Glanmor Isaf Farm is set in a landscape that represents wild Britain at its finest. There's mountain biking on the North Wales Cycle Track, and climbing and vigorous walking along the North Wales Costal Path, not to mention a private pebble beach that is both a nature reserve and also stacked with cockles and mussels for your campfire. Stray just a little further afield and you're at the crenulations of Caernarfon and the sandy beaches of Anglesey. Back at the site, you're in the most welcoming hands a campsite could offer, and the family will include you in their daily farm activities as much or as little as you choose, incuding lambing and other activities.
Gallery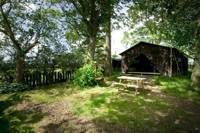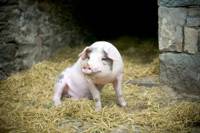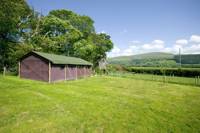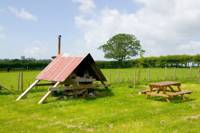 Places to eat & drink nearby
Things to see & do nearby
Other places to stay near Glanmor Isaf Farm