Kestrel Safari Lodge
(5 at Middle Stone Farm)
This is glamping at its most luxurious. A self-contained safari lodge with a private hot tub in glorious Somerset countryside.
A spacious safari lodge with its own bathroom, separate bedrooms and living area
Outside space includes a front deck, hammock, BBQ area and hot tub
One of six safari tents on a working farm with farm shop onsite
The Owner Says
Kestrel Safari Lodge comfortably sleeps up to 6 people making it a great glamping option to gather with friends and family. It is in an enclosed field with three other lodges (Hawk and Kestrel). Buzzard is nearest the shop, play area and wood store.  The tents are about 20 metres apart giving them an element of privacy but they're still close enough if you want to socialise or book the site as a group with other families.  (However please note during the Rule of 6 we cannot host groups).
There is a king bed in one room, two singles in the twin room, and a double cabin bed inside a quirky cupboard which children love.
The beds are made up for your arrival with duvets and blankets.  There is a spacious en-suite shower and wash room with flushing loo at the back of the lodge, hot water is provided by a wood fuelled water heater which also warms the bathroom space.  Towels and bathmats are provided.
The kitchen is well equipped with everything you need to make delicious meals on the wood stove or prepare a barbecue.  There's an electric mini fridge/freezer, LED lighting, large wood stove to cook on – a bit like an Aga, an electrical hob plus an electrical socket for charging a phone or laptop.  There are also comfy sofas and a dining table for 6 inside the lodge. Outside is a spacious deck with rattan furniture and gorgeous views of the surrounding hills.  The deck is fenced and gated.  Below the lodge is a wood fired hot tub (optional extra), a firepit/barbecue, hammock and picnic table.
The private wood fired hot tub is not included in the rent, it is an optional extra and can be selected on the booking form.
A maximum of 4 adults may stay in this lodge.   We are not hosting larger groups at the moment due to Covid 19. 
Please note we are a quiet and rural place perfect for couples and families but not suitable for noisy gatherings.  We operate a strict noise curfew at 10pm.  Please make sure you have read our T&C.
No smoking or vaping in the lodge or around the hot tub please.
There are two playgrounds within the glamping fields.  We run farm tours through the glamping season for interested guests.
A generous supply of firewood is included in the lodge hire, more can be purchased from us if you need it.  We don't provide a supply for the fire pit., charcoal is available in our shop.
There is parking for two cars in a designated parking space.
A single well behaved dog may stay in this lodge for a small extra fee, please make sure you have included your dog on the booking form, we will ask you the breed in our booking confirmation email, please make sure you have included your dog on the booking form.  Please read our dog rules in our T&C
Video Tour
About Middle Stone Farm
Suitable For
Watching the flames dance in the fire pits whilst toasting marshmallows and sipping a good red wine from our shop!
Nearby
It's very rural here, we're well off the beaten track. You won't find queues of traffic on the roads when you head out to explore and you'll be overwhelmed by the beauty of the unspoilt hills.
Food & Drink
The Notley Arms in Monksilver is great and Scarlett's Garden is lovely for lunch and artisan pizzas on Sundays. The Pebbles Tavern in Watchet is fun in the evening with sea shanties and acoustic music and loads of ciders. Tracebridge has a great Friday pizza night through the summer and a hip atmosphere.
Family Friendly
You don't need to go on safari to stay in a safari tent these days. But with alpacas, goats and rare breed pigs and sheep, you can make a very British safari of your own at Middle Stone Farm. Binoculars aren't even required.
Extras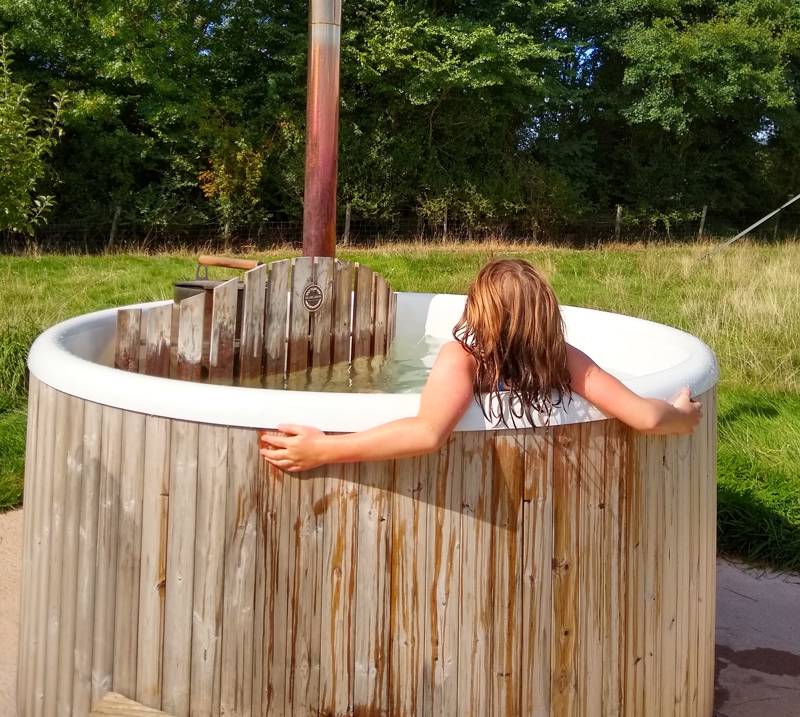 Hot Tub Hire (1 - 4 night Stay)
Children under the age of 5 are not permitted to use the hot tubs. See our website for heating times and safety guidelines https://www.middlestonefarm.com/hot-tubs.html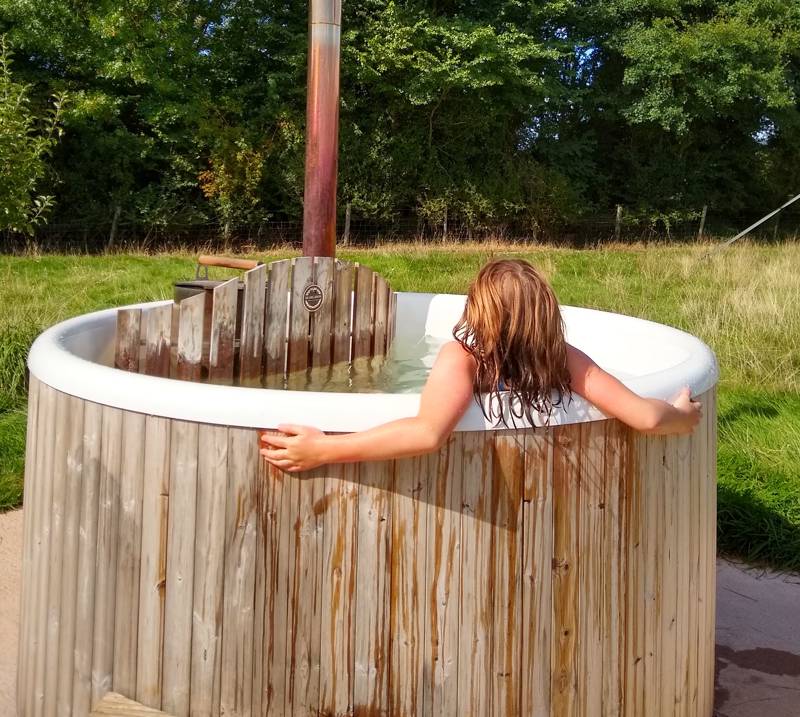 Hot Tub Hire (Week Stay)
Children under the age of 5 are not permitted to use the hot tubs. See our website for heating times and safety guidelines https://www.middlestonefarm.com/hot-tubs.html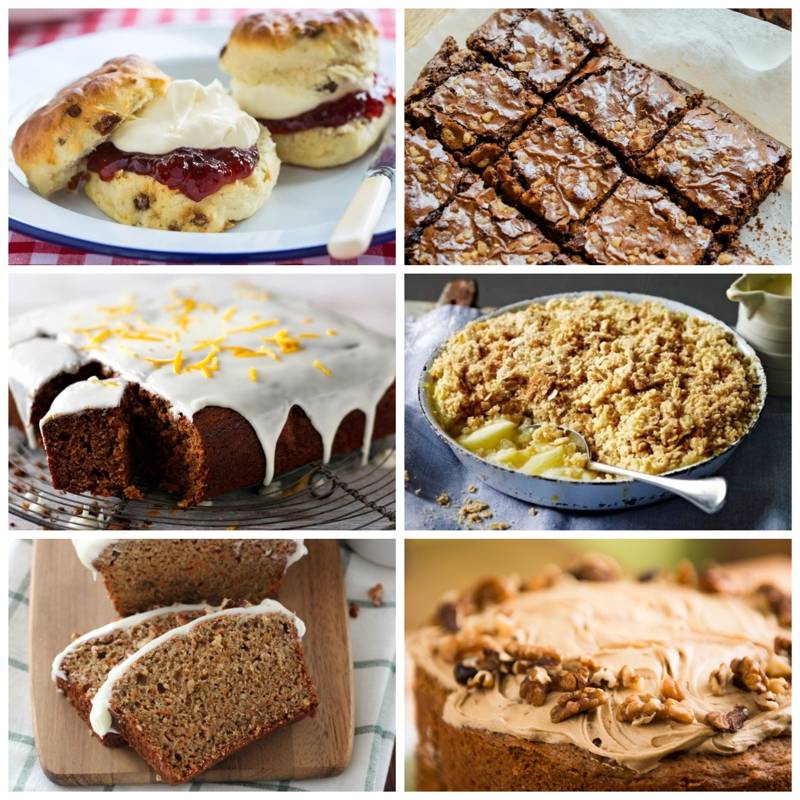 Home Cooked Pudding or Cake
Tin of chocolate brownies, apple crumble, cream tea, Victoria Sponge Cake, Carrot Cake. Please specify your choice in the notes on the booking form.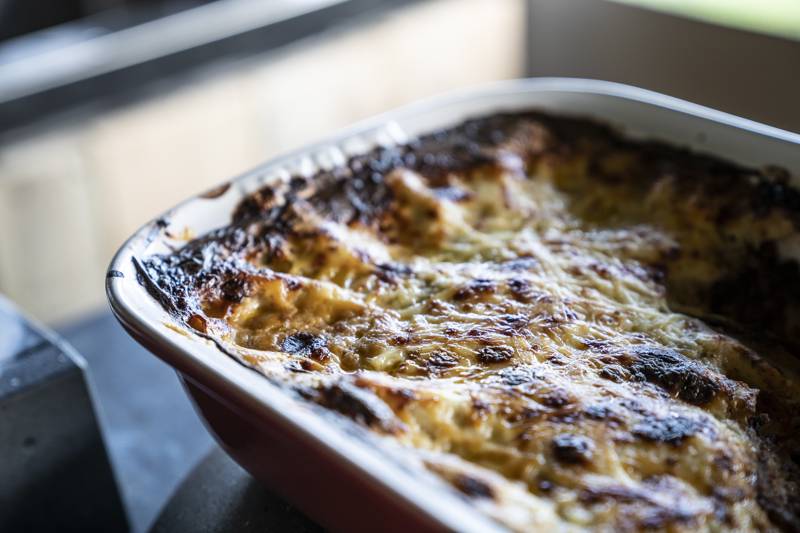 Home Made Savory Dish
Feeds up to 6 people, a choice of home made Lasagne (Beef or Vegetarian) , Chicken & Ham Pie, Cottage Pie, Shepherd's Pie, Sausage & Bean Casserole, Macaroni Cheese,  Please specify your choice in the notes on your booking.
Homemade Curry
A choice of Chicken, Pork, Lamb or Vegetable curry, with Naan Bread, Basmati Rice and chutneys. Feeds up to 6 people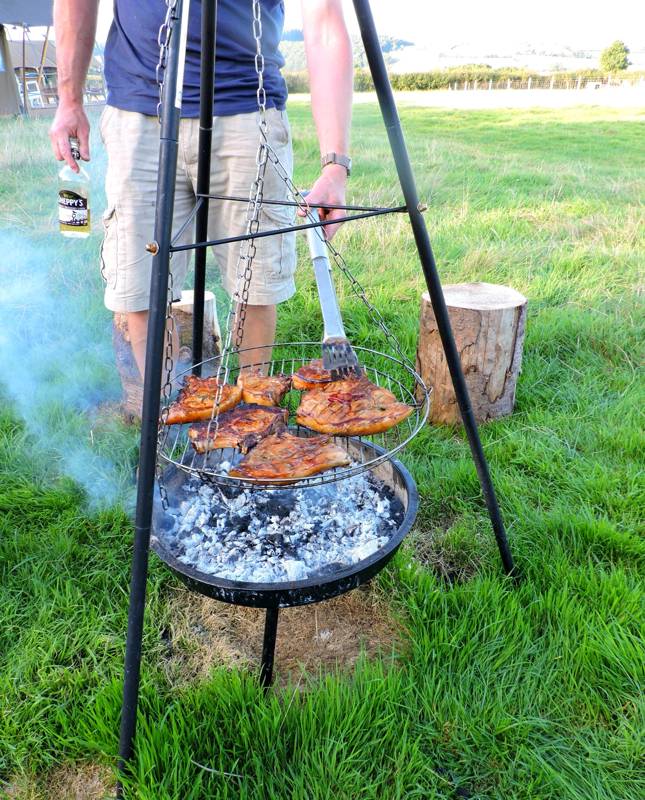 Meat Hamper
Middle Stone Farm pork sausages, lamb chops, chicken pieces, and beef burgers. Feeds up to 6 people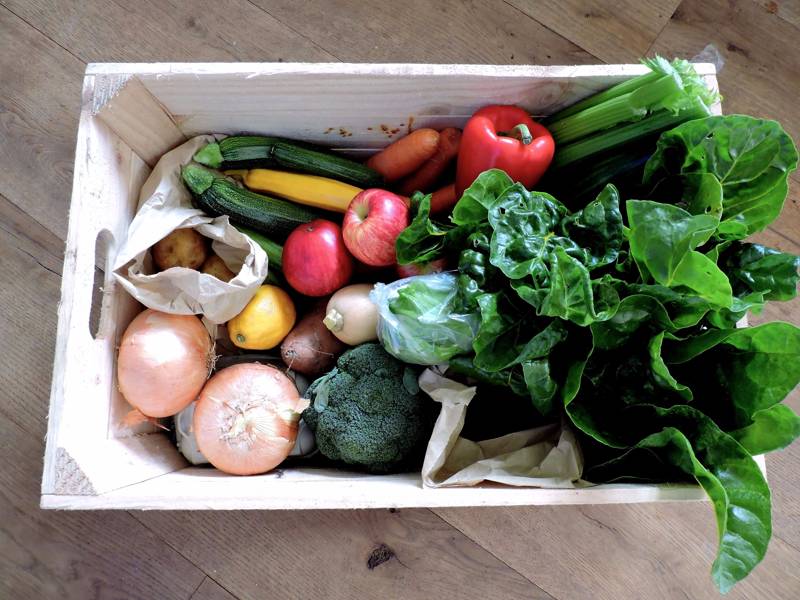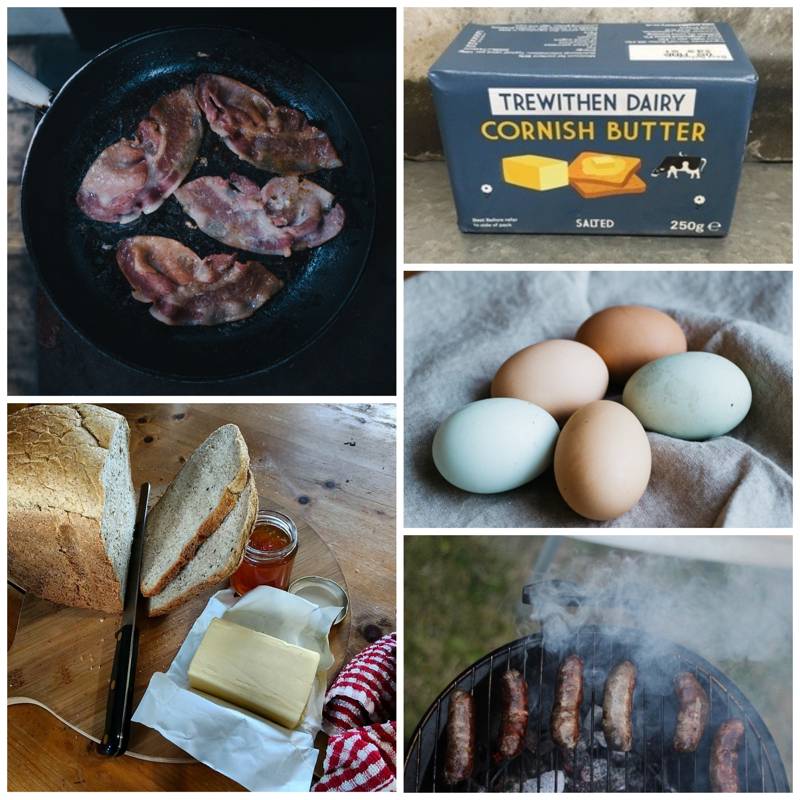 Breakfast Hamper for 4 people
This will consist of Middle Stone free range sausages,  dry cured smoked back bacon, free range eggs, local Somerset apple juice, homemade bread, West Country butter and milk. The meat can be replaced with granola and yogurts if you let us know.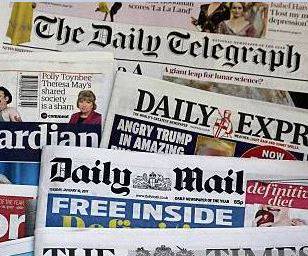 Saturday Newspaper
Please specify which paper you would like in the notes field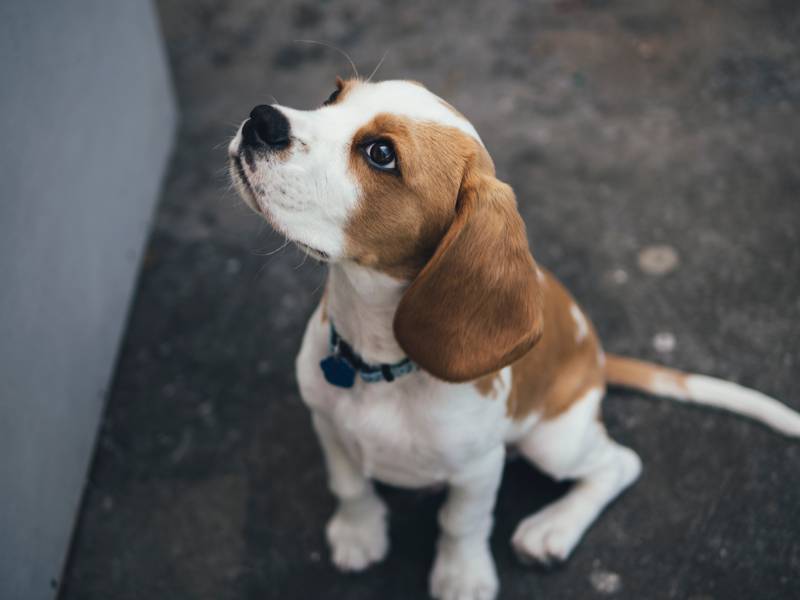 Site Reviews
Add Your Review
Rated ★★★★★ over 1 reviews
Enjoyable and relaxing stay, would return
Friendly owners, lovely rural location and a beautifully furnished and equipped cottage. Our stay coincided with some of the worst storms and flooding of the Winter but this really didn't detract from our break. The cottage was comfortable, cosy and big enough for us to enjoy a day relaxing indoors with 2 young children...yes relaxing!!! Plenty to do and places to explore in the area. The farm produce was delicious, bacon and eggs amazing and we arrived to a wonderful home baked loaf and the most exquisite chocolate brownies. The kids enjoyed wandering after the chickens in the farmyard in between rainstorms. The only downside was that we didn't get to enjoy the hot tub as much as we would have liked due to the storms. Would absolutely recommend a stay here and we plan to come back.
Response from Middle Stone Farm
Thank you very much Liz and Mike for your kind review,  we're very pleased you had a happy stay despite the winter storm.  Do come and stay again, maybe try a safari lodge in the summer, they all have private hot tubs too.  Best wishes Catherine, Middle Stone Farm
Location
Middle Stone Farm is located at Middle Stone Farm, Brompton Ralph, Somerset TA4 2RT
Getting There
From Taunton, take the B3227 to Wiveliscombe, and from there follow the B3188 which will take you through the village of Ford and up the hill to Pitsford Hill and the cricket club. Shortly after Pitsford Hill you will see a lane marked 'Brompton Ralph' on the left; take this and after three field entrances you will see Middle Stone Farm.
A direct train from London Paddington (0845 748 4950) to Taunton (0845 748 4950) takes 1hr 45 minutes if you're on the fast train. The glamping site is still a 30 minute drive from Taunton train station though and there is no public transport to Brompton Ralph.  You need a car to make the most of your visit!