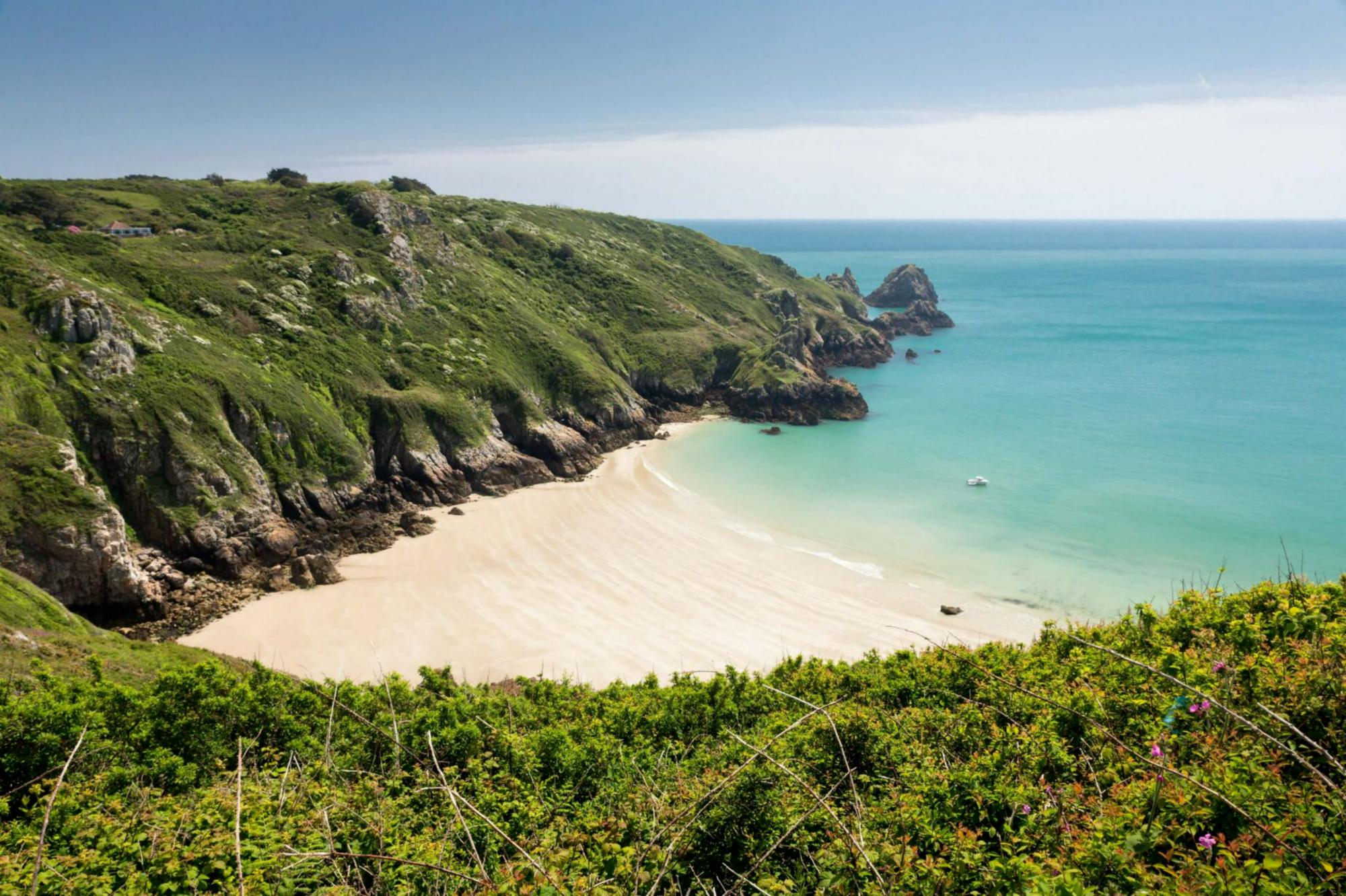 The Channel Islands
A cluster of picturesque isles located just off the coast of Normandy, the Channel Islands incorporate Jersey, Guernsey, Sark, Alderney, Herm, Jethou, Brecqhou and Lihou. Although geographically close to France, they are a British Crown dependency, and thus they combine a unique blend of UK and French influence in their culture, architecture and cuisine. Known for their natural beauty, ranging from rugged cliffs and sandy beaches to hidden coves and tranquil countryside, the islands have a rich history dating back thousands of years, making them an appealing destination for travellers seeking history, relaxation, gastronomy and outdoor adventure.
The two principal islands are Jersey and Guernsey. The latter offers 35 miles of coastline and 27 bays to explore, while Jersey boasts walking routes aplenty, including Grève de Lecq to Plémont, St Aubin to L'Etacq and St Helier's harbour stroll. Meanwhile, the smaller island of Alderney lies on two major bird migration routes and is home to nearly 300 species (and counting), including puffins that rear their young on nearby Burhou each year.
With a climate that's slightly warmer and sunnier than the UK, the Channel Islands are a popular year-round destination and just a short flight away from the mainland. Whichever island you choose to visit, there's a range of accommodation options, from luxurious spa hotels with sea views and self-catering holiday cottages to charming B&Bs and boutique properties with first-rate restaurants. In fact, why not island-hop and take in a couple of destinations?
Best Places to Stay in The Channel Islands Holidays – Accommodation and Places to Stay in The Channel Islands I Cool Places
Best Places to Stay in The Channel Islands
Guernsey, Jersey, Alderney, walking, outdoor activities, water sports, hiking, mountain biking, family activities, countryside, places to eat, places to stay, luxury hotels, hotels, b&bs, self catering, boutique hotel at The Channel Islands, The Channel Islands' Coolest Places to Stay – selected by Cool Places