The Oaksmere
Rectory Rd Eye Suffolk IP23 8AH
The perfect countryside weekend escape for jaded city-dwellers.
It's always nice when someone with a vision comes along and rescues a tired old building that is long past its best, and that's exactly what happened when local businessman Fraser Duffin came upon this old North Suffolk country house a few years ago and gave it the treatment it deserved, renovating the rooms and the restaurant, and in general breathing life into what is now a rather wonderful old country house hotel, using local materials and local craftspeople in the process.  Fraser isn't finished yet: he's still busy renovating the kitchen garden and in time hopes to add more rooms and a permanent wedding venue. But already this lovely old building, which has an ancient Tudor core and a Victorian extension, boasts as comfortable and up-to-date a country vibe as you could ever wish for, with a cosiness that can't help but make you relax.
Fraser likes people who come for the weekend, leave the car keys at reception and chill out good and proper. This involves making the most of the hotel's sumptuously equipped rooms, hanging out in the cosy, flagstoned bar, which doubles as the village's main watering-hole, with a proper pub sign outside, sport on the telly and a decent menu of bar snacks and pub grub – perfect for meeting the locals. There's a cooler but much less characterful cocktail bar on the other side of the entrance hall, which feeds through to a comfy lounge and the hotel's slick but relaxed restaurant, which has a menu that is local, British and mainly meaty, using beef from the next door farm, local game and pork from nearby Blythburgh. In summer its windows open out on to a large terrace, beyond which lie the hotel's extensive grounds – perfect for a stroll after dinner.
As for the rooms, they are all different, with big windows and high ceilings in the Victorian wing and cosy beams in the Tudor part of the building – plus four more contemporary rooms in the old coachhouse. They're all pretty contemporary, with bespoke headboards designed by the owner with knobs and buttons that control pretty much everything in the room – lights, music, a/c, even the window blinds. Each room also has tea-making facilities and Nespresso machines, complimentary biscuits and mineral water, a mini-bar and Sky TV. The bathrooms are well-equipped with rainfall showers and whirlpool baths in most of the rooms, robes and Elemis toiletries, and one of the downstairs coach house rooms has a wet room and can be adapted to cater for guests with limited mobility.
All in all The Oaksmere is a country house escape not far from London that doesn't stand on ceremony, and understands that jaded city-dwellers want nothing more than to chill out at the weekend. Jump in the car on a Friday night... and flop!
Gallery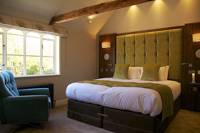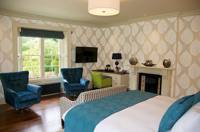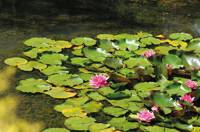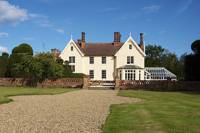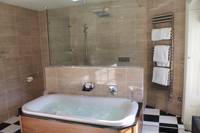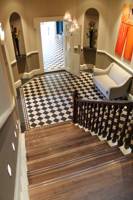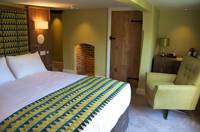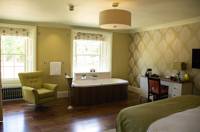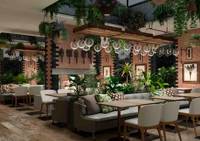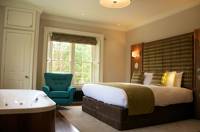 Other places to stay near The Oaksmere