Wheems Organic Farm
01856 831 556 Wheems Organic Farm, Wheems, Eastside, South Ronaldsay, Orkney KW17 2TJ
An organic smallholding in Orkney with yurts, pods, bell tents – and a cosy cottage!
Not for nothing did the poet and novelist George Mackay Brown say that the Orkney imagination was haunted by time. It's certainly true that there's something otherworldly about the Orkney Islands. The land here has been smoothed over by the prevailing winds, and the resulting views are of rolling hills and water, water everywhere between the 70 islands that make up the archipelago. The dun hills are like the patternless tweed of a geography teacher's jacket and the sky can do everything from broody to menthol-clear.

Many visitors arrive on the short ferry hop from Gills Bay, between Thurso and John O'Groats, to the charming port village of St Margaret's Hope, from where it's a couple of miles to Wheems Organic Farm, a six-hectare smallholding owned by Mike Roberts, though now largely run by his daughter Islay. It has a simple and fitting ethos; to keep things small, simple and eco-friendly but, most of all, to share the beauty of this ethereal setting, which is a five-minute walk from the sea.
Wheems is in part a campsite, with pitches for campers and caravans in the grassy meadows, but for those seeking creature comforts there are also four solid wooden bothies, or pods, insulated with sheep wool and with long double-glazed doors that open onto a deck overlooking the bay. There's also a Mongolian-style yurt, with beautiful latticework walls and a toasty log-burning stove, plus two bell tents, each equipped with a wood-burning stove and space for three on a double futon and single futon. Finally, there's a small vintage cottage, renovated like the rest of the farm buildings with local, traditional and sustainable materials, and equipped with solar and ground-source heating. Connected to the main farmhouse, it has sliding doors onto its own sea-view patio and terrace, one double bedroom, a living room with sofa bed, a well-equipped kitchen and a small bathroom with a shower. The loft is a new self-catering unit and the dining area was built last year from a friend's old conservatory, as most things are up-cycled at Wheems.
If the hens are playing ball, fresh eggs are available on the farm, along with other homegrown produce and fresh bread – and you can help yourself to the herbs and salad leaves in the garden (they even provide a watering can for budding gardeners). There are geese and sheep, and a sandy beach five minutes' away. Dogs on leads are welcome in the cottage (and camping), but not in the yurts, pods or bell tents.
As for Orkney, it's a great and relatively undiscovered destination – and one that has been settled for a long time. You can visit the stone-age village of Skara Brae or the neolithic burial chamber of Maes Howe, whose entry shaft is perfectly aligned with the setting sun on the winter solstice. Try also if you can to stop at the small Italian chapel on Lamb Holm, built by and for the POWs here during the war. Like most things in the Orkneys, it's a simple and unassuming place, but beautifully done – just like Wheems Farm!
Details
Facilities
BBQs and small campfires allowed. There are 4 showers and 4 toilets in a wooden building by The Loft, a simple modern rustic style self catering apartment above the barn. The campers' kitchen has 2 small electric cookers and a kettle with lovely wooden surfaces, including tables, chairs and a little lawn with a stone bench, there is also roofed glass 'sit ooterie' to 'sit oot in' built using old conservatory windows. They also have a washing machine, large fridge, freezer and a hairdryer, plus books and games for the kids. Each bothy is provided with bedding, a heater, small kettle, water container, rechargeable lamp and hot water bottles. The yurt is more lavishly furnished, with a custom made wooden floor, beds, bedding, blankets, towels, candles, lamps, a log fire and firewood for your stay. The bell tents are simply furnished also with wooden floors and stoves. Islay can provide yurt dwellers with a camping stove if you would rather this than using the shared kitchen.
Suitable For
Tents, campervans, dogs (on leads), small caravans, big groups, young groups – yes. Large caravans – no.
Nearby
Make a pilgrimage to the tiny chapel, built by Italian POWs held here during the Second World War. They also built the causeways that link South Ronaldsay with the 'mainland'. The interior of the chapel is just as striking as anything you'd find in Rome. An even shorter walk away, you'll find a pristine sandy beach, which is also the starting point of a fabulous 10-mile circular hike. Alternatively hop in the car and drive 20 minutes to Kirkwall, where you can wander around the labyrinth of stone-paved streets, or visit the gallery and co-operative craft and gift shop, in St Margaret's Hope (01856 831587).
Food & Drink
Wheems' own organic fruit, veg and eggs are on sale in their shop. For fresh seafood with a sea view, try Skerries Bistro (01856 831605) on the very southern tip of the island. In St Margaret's Hope, Robertsons (01856 831889) serves delicious local beers, while those that visit The Italian Chapel (see above) will be a short hop from The Orkney Wine Company (01856 781736), where you can take a tour and sample their entire range of fruit wines and liqueurs (as well as J. Gow Rum from next door).
Open
April to October or by arrangement.
Pricing
Camping from £9; motorhome from £12; bell tents £30 a night, £180 a week; pods £40 a night, £240 a week; yurt & loft £50 a night, £300 a week; cottage £70 a night, £420 a week.
The Owner Says
Wheems Organic Farm is an ecological and organic 6 hectare horticulture and animal smallholding, producing organic food for a local market. Wheems farm buildings are 200 years old and have been renovated using local, traditional and sustainable materials. Wheems farmland has been sensitively landscaped with areas set aside for conservation, areas carved out with stone dyke walling, and areas of tree planting.
Social Distancing Measures
Updated Sat 16th May. At the moment we are
closed until further notice and will review this at the end of June unless stated.
If travel restrictions are lifted and we are permitted to accept guests in 2020 we will do the following to
maintain social distancing as a top priority :-
The 4 Pods, Yurt and both Bell tents will be closed as there are no individual loos. This will not be reviewed this year
The kitchen and toilet facilities on the campsite are closed
Camping in tents is closed.
If travel restrictions are lifted:-
We hope to accept motorhomes with own facilities and guests in the loft and the cottage with their own private facilities, deep cleaned between bookings.  I will be contacting all booked in guests in advance with their options.
Accommodation
Each pod sleeps two to three people in comfort, but can accommodate four people; the yurt can sleep three adults (or a couple with two small children), the bell tents and the cottage both sleep three people and the loft sleeps 4.
Check Availability
Location
Contact Website 01856 831 556 Wheems Organic Farm, Wheems, Eastside, South Ronaldsay, Orkney KW17 2TJ
Getting There
The easiest way to reach Wheems Farm is to take the ferry from Gills Bay on mainland Scotland to St Margaret's Hope, South Ronaldsay, which is just a couple of miles from the farm. There are also summer passenger ferries from John O'Groats to Berwick on South Ronaldsay, and from Aberdeen to Kirkwall, a half-hour drive away. It takes about the same amount of time to drive from Kirkwall airport.

There's a reasonably frequent bus service in the summer months from Kirkwall to St Margaret's Hope (plus there's the ferry) but then it's a 2-mile walk from the village.
List Your Property
Do you have a Cool Place to stay you'd like us to know about?
List my place
Other Cool Places near Wheems Organic Farm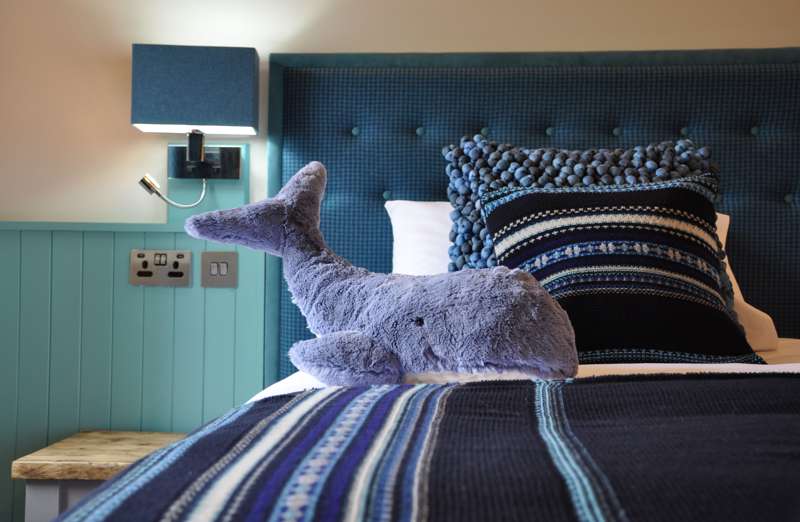 i
Holidays in Orkney
Holidays in Scottish Isles
Things to see & do nearby