Porthllisky Farm
Porthllisky Farm, St David's, Pembrokeshire SA62 6RR







For self-catering holidays, the cottages at Porthllisky Farm are as good as it gets.
For self-catering holidays, the five-star cottages at Porthllisky Farm are as good as it gets. They feature lovely individual interiors, with oak and slate floors and wood burners, and they're set in a quiet and scenic location within easy reach of the Coast Path and one of the peninsula's most isolated coves. There's also a large kids' play area and well-equipped games room, and you can bring the family dog too.
Gallery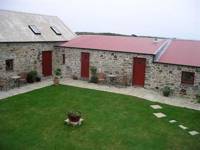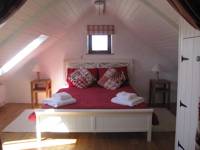 The local area
St David's Cathedral (1 mile) – a place of pilgrimage built on the site of a 6th century monastery; 01437 720199. Pembrokeshire Coast Path (100 metres) – from St Dogmaels in the north to Amroth in the south, the trail comprises 186 miles of spectacular coastline, cliffs, secret coves, sandy beaches, small villages and the occasional castle, the vast majority of which lie within the Pembrokeshire National Park; 08453 457275. St Non's Chapel (1¼ miles) – a holy well and the ruins of the cliff-top chapel in which St Non is said to have given birth to David, who later became the patron saint of Wales.
Best local places to eat and drink
Farmers Arms (free house), St David's (1 mile) – friendly pub with beer garden; 01437 720328.
Why stay with us?
Loos: No. Showers: No. Other facilities: CDP. Stuff for children: No. Recycling: No Dogs: Under control. Fires: At owners' discretion; BBQs off ground. Other: No.