Glorious isolation in a beautiful part of Scotland, free from the hustle and bustle of everyday life.

It's a bit of a schlep, especially if you're coming from the south of the UK, but when you arrive in Kintyre – particularly the tiny village of Muasdale, after passing some of the most enticing scenery Scotland has to offer, you will definitely be glad you came. The views across to the islands of Gigha, Cara and Islay are truly to-die-for, especially at sunset; the waves that lap the sheltered coastline are gentle and warm; and the strip of beach is sandy and almost pure white. Best of all there's not a lot here beyond a campsite and these two very comfortable and well-equipped holiday apartments, fashioned out of a mid-nineteenth-century house right on the shore. One has a very large bedroom – with double and twin beds – and the other apartment has three bedrooms – a double, twin and single – and both apartments are well-equipped with fitted kitchens, and comfortable living rooms with Freeview TV and DVD players. There is wifi, but really it's better to come here with the aim of making the most of the isolation. There's loads to see and do: it would be a sin to leave without seeing the lighthouse at Mull of Kintyre; the nearby fishing village of Tarbert has a great seafood festival in summer; and Campbeltown is home to no less than three distilleries (it used to have 23!) and a brilliant whisky festival every August. You can take ferries to Islay, Gigha and Arran, or, failing that, simply get on the Kintyre Way and walk; you can reach the whole of the peninsula this way and it's a glorious way to see this part of Scotland. 
Gallery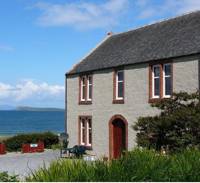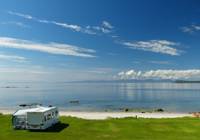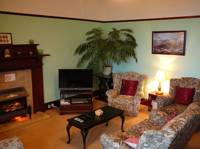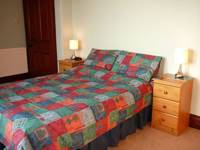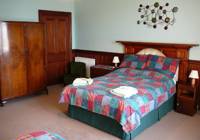 The Owner Says
Muasdale House Apartments offers holiday accommodation all year round, with full central heating and gives the opportunity to explore and enjoy Kintyre in the low to mid-season when the weather is more dramatic and beaches even quieter (not that they are packed at peak season).

Places to eat & drink nearby