These high-end East Yorkshire cabins have a faraway feel and are perfect for stargazing.
A cluster of six meticulously kept East Yorkshire cabins, time passes slowly at North Star Sanctum, a small lodge park that is the brainchild of rat-race refugee Simon North and his doctor wife, Rupal. Long sunrises and even longer sunsets dance over the flat fields around here, reaching out to the red-cliffed coastline, and on clear nights millions of stars are – as the name implies – visible from the comfort of your own private hot tub.
Simon wanted to do something completely different after leaving his corporate job, building these lodges to an exacting set of specifications. Each is themed on destinations Simon and Rupal have visited on their own travel adventures, such as India ('The Raj'), and Morocco ('The Kasbah'). With one or two bedrooms, they are all beautifully finished, with fully equipped kitchens and huge floor-to-ceiling windows that open out onto your private patio, and wood burners complete with fire-lighting kits. Gowns and slippers are provided for manoeuvering between house and hot tub, there are toiletries in the bathrooms, and it's nice to know that 4 of the 6  lodges welcome dogs.
Little touches, like fresh eggs from Simon's hens and a chilled bottle of fizz in the fridge, make this faraway spot even more appealing – although it's not remote as it seems. You can cook up a feast in your lodge using produce you've bought locally (Simon knows a great fish and seafood guy); for dinners out, there's also an extremely good, dog friendly local pub in the Stag's Head Inn, just around the corner in the village of Lelley, where they serve sublime steak pies, real ales and sublime desserts among many other things on their pub grub menu.
There's also plenty to see and do nearby –  country houses to explore, such as the amazing Jacobean mansion of Burton Constable Hall and Grounds, where they tolerate dogs pretty much everywhere except the main house; the astonishing Bempton Cliffs RSPB reserve, where half a million seabirds reside between March and September,  including puffins and their delightfully-named offspring, pufflings. You're also just a fifteen-minute drive from Hull. ten minutes from the sea – and great beaches – at Mappleton and Hornsea; and just over half an hour's drive minutes' drive from the delightful market town of Beverley. It's the perfect spot from which to explore the landscapes so famously painted by David Hockney.
Come for the hot tub, stay for the stars and leave with that fuzzy feeling you get from warm and wonderful hospitality.

Accommodation
Six self-catering lodges with hot tubs, four of which are dog friendly. 
Price
For their 1 bed lodges 3-night stays (off peak) is £250 and a 7 night stay (peak season) is £975. For their 2 bed lodges, prices start from £350 for 3-night stay ands £1100 for 7-night stays. There are no other charges (pets, wifi, logs, charcoal, linen, etc). 
Location
Contact Website 07930 405 530 North Star Sanctum, Humbleton Road, Fitling, East Riding of Yorkshire, HU12 9AJ
Getting There
The lodges are located within North Star Sanctum, Humbleton Road, Fitling, East Riding of Yorkshire, HU12 9AJ.If you are using a Sat Nav, be advised the North Star Sanctum location is often indicated about half a mile east of the actual destination. North Star Sanctum is not signposted – look out for the Fitling Garth Sign and use this entrance. Directions will be sent out when bookings are made; they are also listed on Google Maps as 'North Star Sanctum'.
Other Cool Places near North Star Sanctum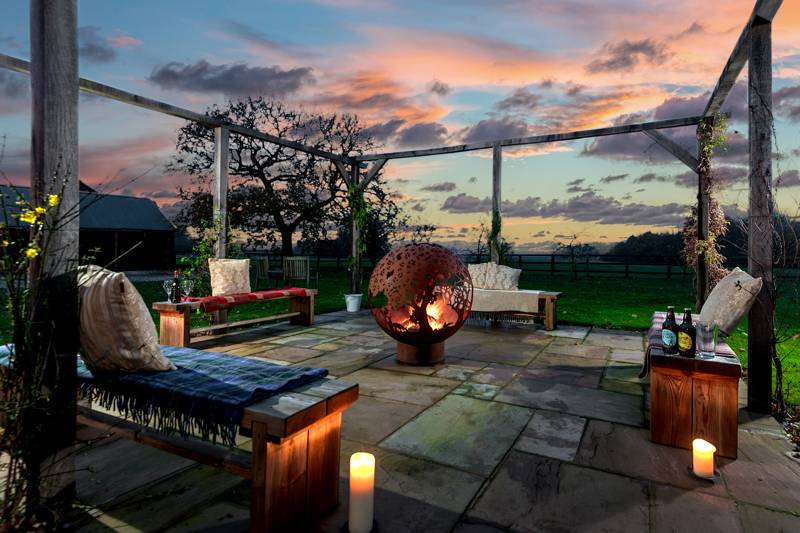 i
Holidays in North Yorkshire
Holidays in North East England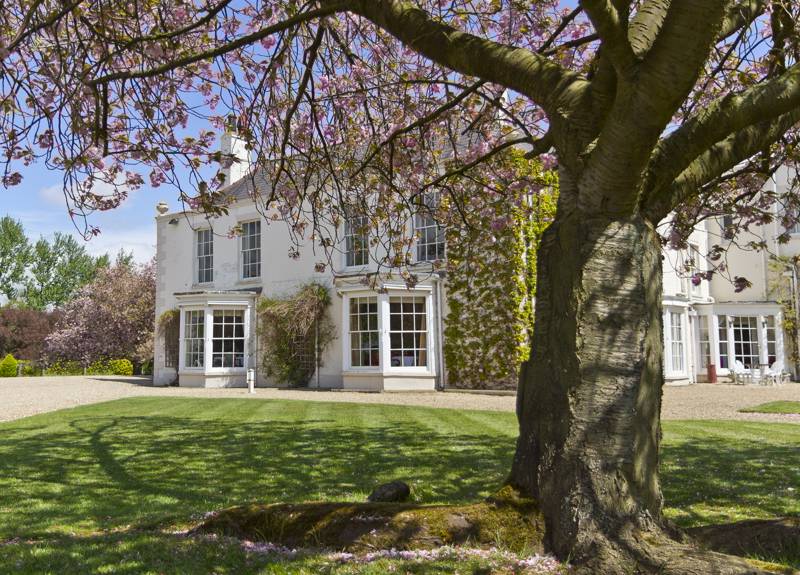 i
Holidays in Beverley
Holidays in East Riding of Yorkshire
Holidays in North East England
Places to eat & drink nearby
Places to shop nearby
Things to see & do nearby