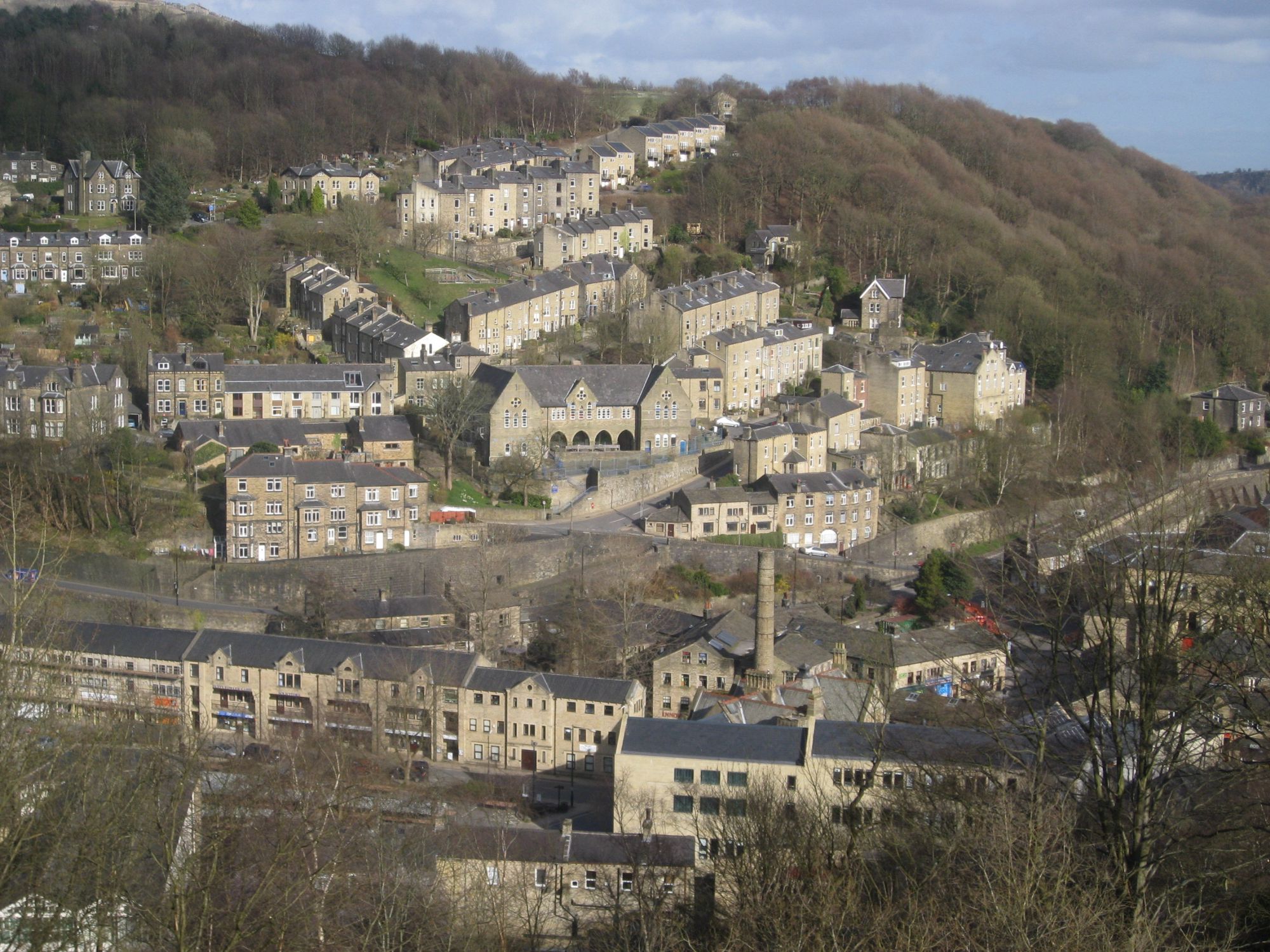 Hebden Bridge
'The coolest place to live in Britain', 'Fourth funkiest town in the world' and 'Glastonbury of the North' – just a handful of epithets used to describe Hebden Bridge. One thing's for sure; it's a charming, charismatic place, full of good cafés, independent shops, a vibrant music scene and more art, in all its forms, than you can shake a hand-carved stick at. It's also very pretty, in a gritty sort of way. Its history lies in the textile industry so think chimneys, monumental architecture and row upon row of 'double-decker' mill workers terraces. A river runs through it, burbling under the various bridges, and there's a thriving canal life – there are cruises to be taken on narrow boats pulled by heavy horses – but a large group of people live permanently on their barges. Hebden's a great place to linger, walk around and contemplate – around every corner there's another piece of interesting history, another cobbled street, another old mill.  It hunkers in the bottom of a steep-sided wooded valley, the Bronte moors over the hill, and high above the town, there's historic Heptonstall, with its tiny weavers' cottages, steeped in history and myth, and the final resting place of Sylvia Plath.

A thriving Fairtrade town, Hebden is a magnet for a diverse bunch of folk – artists, media-types and New-agers; the sat-back vibe has also attracted a large gay population.  The weekly market hosts artisan cheese and bread makers, organic veg growers and fresh Fleetwood fish from Paul's van. There are buskers in the town square, an independent cinema, a great little theatre and one of the most popular and respected music venues in the country. All in all it's a great place to hang out and do not very much at all.

Hebden Bridge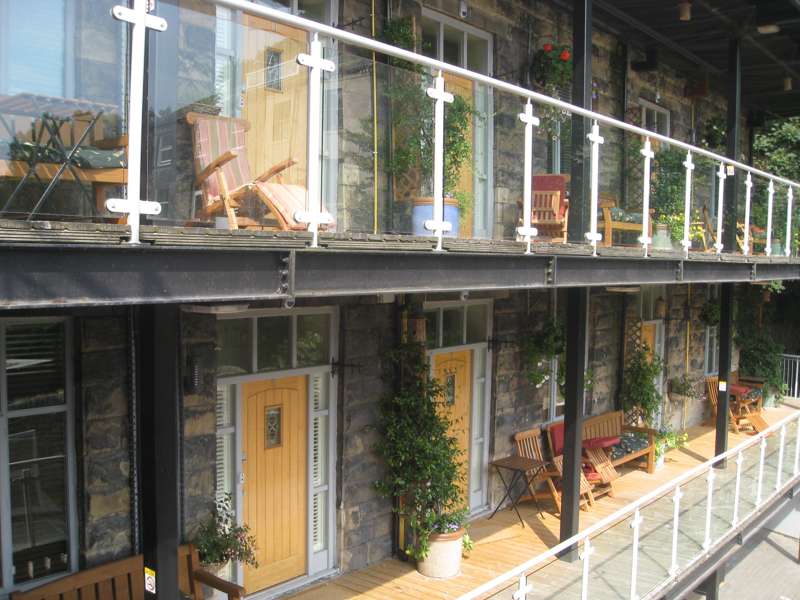 i
Holidays in Hebden Bridge
Holidays in West Yorkshire
Holidays in North West England
Holidays in England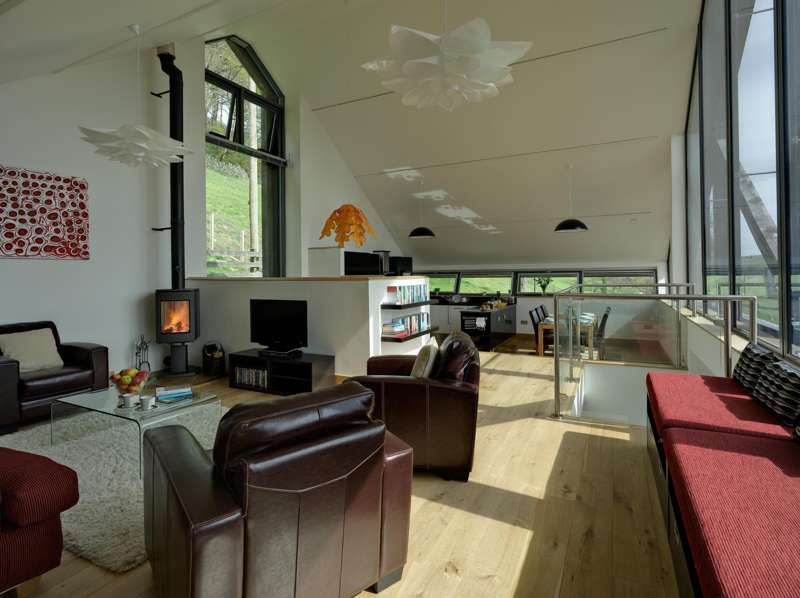 i
Holidays in Hebden Bridge
Holidays in West Yorkshire
Holidays in North West England
Holidays in England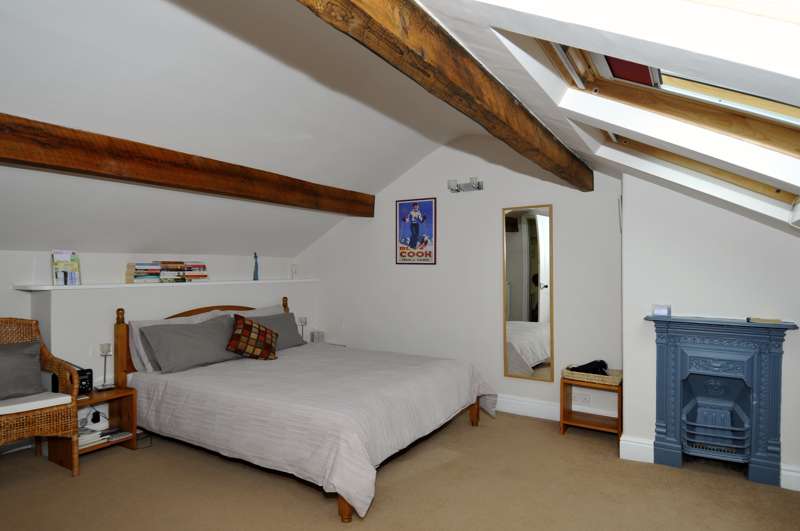 i
Holidays in Hebden Bridge
Holidays in West Yorkshire
Holidays in North West England
Holidays in England
Eat and Drink
For such a small place Hebden Bridge really does have an eclectic mix and you'd be extremely unlucky not to find something that takes your fancy. There are traditional pubs serving good ales and british cuisine along with two Italian restaurants, an excellent Turkish cafe and a Thai restaurant overlooking the canal. As well as this, the town is bustling with cool cafes that are ideal places to kick back and watch the world go by. Most of these eateries are clustered around the confluence of the different waterways, which makes for a relaxing atmosphere and a wonderfully pleasant setting.
Shop
Hebden Bridge is a hub for unique independent shops and its difficult to leave the town empty handed. This town is not a place for big brands and high street stores but if your looking for a hidden gem where you feel like its just your little secret then Hebden Bridge might be perfect. Market Street is the place to head for to discover the stylish little craft stores with good quality hand made goods. A prime example is Makepiece, a fashion label that specialises in knitwear and uses wool from the shops very own flock of sheep that graze the moors of the Upper Calder Valley.
Things to Do
In town you'll find both a small theatre, with a diverse range of productions, and a top music venue, in the form of an intimate club that has been running since the 1920s and still pulls in some of the UKs top artists. There is also a great independent cinema to pop into on a rainy day, but, when the weather is good, you're better off outside enjoying the fantastic location of this dynamic town. There is a walking trail around the town itself, as well as good footpaths that lead out into the surrounding woodland and explore the beautiful yorkshire hills. From these hills flow the various rivers that all meet at the River Calder where it is possible to take a cruise on the peaceful waterway.
country, great cafes, walks, cycling, independent shops , united kingdom, england, west yorkshire, countryside at Hebden Bridge, The cool West Yorkshire mill town that's the 'Glastonbury of the North'