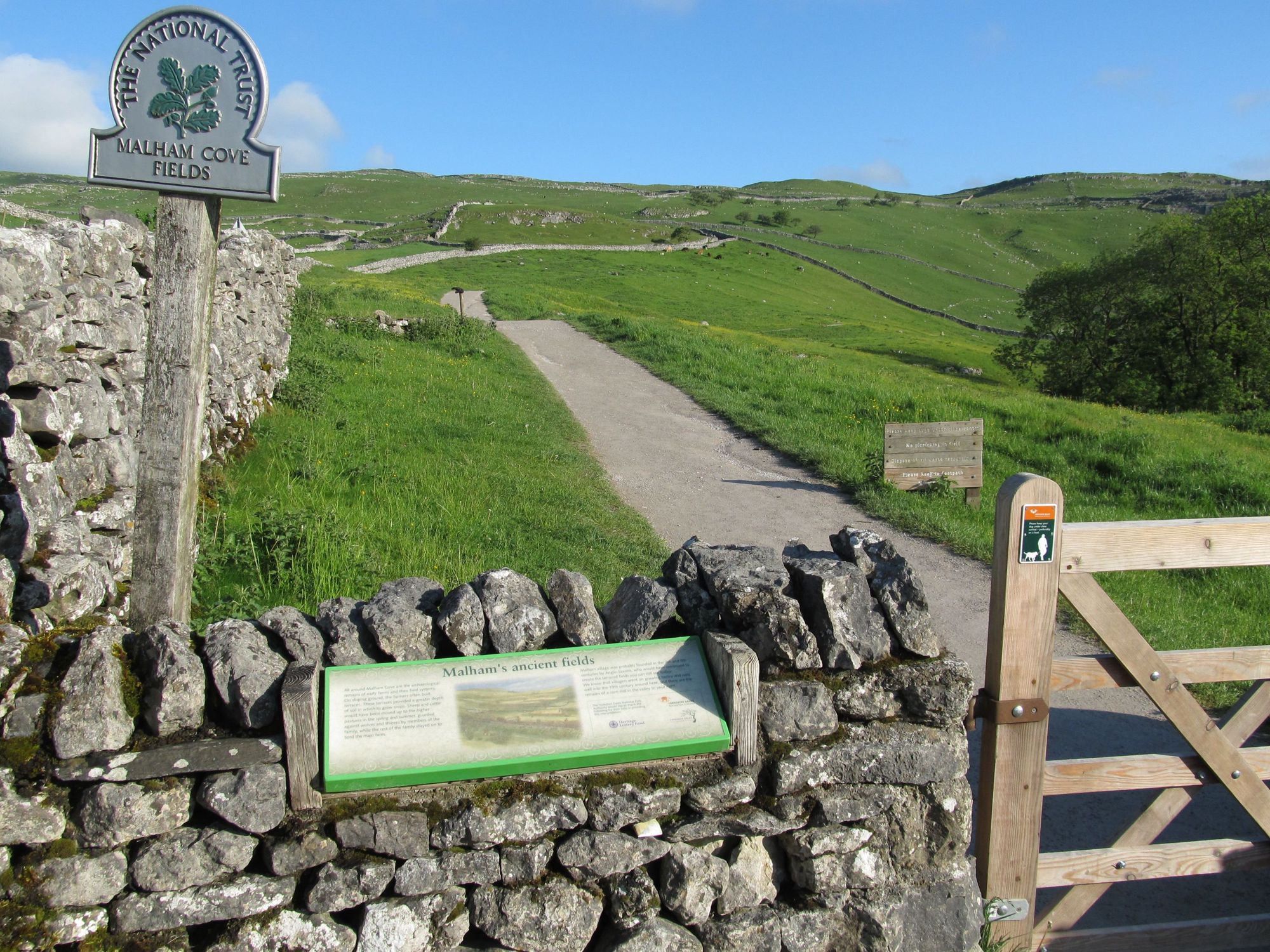 Yorkshire Dales
Yorkshire folk tend to think they're pretty blessed in the first place – God's own country and all that – but with the sternly sublime Yorkshire Dales you begin to suspect they may have a point. It's the north of England's go-to destination for weekend breaks, whether it's for the region's rustic pubs with rooms or country inns serving great food, its fabulous boutique hotels set among rolling fields or in old stone villages, or the charming B&Bs you'll find all over. And with the towns and cities of West Yorkshire on the doorstep, and even Manchester only 50 miles away, it's an easy visit for a fair chunk of the UK's urban population. If you've not been before, think "outdoors with attitude" – this is definitely not your affectedly trendy Range-Rover-and-wax-jacket countryside of the south, but rather a traditional farming landscape of drystone walls, green lanes, cobbled tracks and ancient fields grazed by sheep and cattle. The "dales" themselves are the region's characteristic valleys, some very well-known (like Wensleydale, home of the cheese), some obscure, all wonderfully attractive and packed with interest, from caverns, streams and waterfalls to limestone crags, high moorland and vast open fells with nary another soul or building to be seen. Photogenic it certainly is – you'll have seen the best parts of the Dales in Calendar Girls, Harry Potter, Wuthering Heights and many other films – while it's the only truly wild region of England that you can access directly by a regular scheduled train service, namely the incomparable Settle–Carlisle Railway. What are you waiting for? Go and see what all Yorkshire already knows – the Dales are simply grand.
The word "dale" comes from the Viking word for "valley", with most of the dales themselves (half a dozen main ones, and around 40 in total) named after their rivers (Wharfedale, Ribblesdale etc). People have lived here for thousands of years, while the main villages and the pastoral landscape have been established since early medieval times – today, there are around 20,000 permanent inhabitants and up to eight million visitors a year. It's been a national park since 1954, covering around 680 square miles of Pennine upland countryside, which mostly falls in North Yorkshire, though some western parts (to the chagrin of many locals) are technically in Cumbria, next county along. All that's by the by to most visitors though, as is the fact that some of the nicest parts of the Dales aren't in the national park at all – like bucolic Nidderdale to the east and the region's most historic town, Richmond, to the north.
Yorkshire Dales
Eat and Drink
First the good news – there are tons of great country pubs, rural tea rooms, farm shops and village cafés right across the Dales. And now the even better news – you don't have to go very far either to find a chic hotel with a decent restaurant, or a classy deli or a modern bistro. In short, be prepared to be pleasantly surprised when it comes to eating out in the Yorkshire Dales. There's a real emphasis on local sourcing and seasonality, even in the most out-of-the-way of places, and local producers are passionate about their foodstuffs – whether it's the famous cheeses of Wensleydale, lamb from the local hills, or more esoteric offerings, like Yorkshire chorizo, which you'll find on many a menu. True, there isn't a great choice of establishments in most places – these are small villages, where often it's only the local pub or hotel that serves food. But when your local pub is the Angel at Hetton, for example, or the hotel in question is the Michelin-starred Devonshire Arms, well, you haven't really got much to complain about. For places where you can walk down a street and consider dinner options, there is really only Skipton and Richmond – by far the major towns hereabouts – though if you're really set on a cosmopolitan night out, best drive the 22 miles, 35 minutes east of Skipton to Harrogate.
Shop
Let's be clear – it's not the Cotswolds. You're not going to come back from a trip to the Dales clutching a designer raincoat and an eighteenth-century jug bought from a lovely little man in a thatched-cottage antique shop. You are however going to have a car full of Wensleydale cheeses, cured deli meats and vacuum-packed steaks from Bolton Abbey Estate herds, Dales' smokehouse fish patê and maybe a bottle or two of Copper Dragon beer from Skipton. If you've tracked down some Dales ceramics and a hand-woven picnic rug you can even eat all this stuff in your garden at home. Point is, shopping in the Dales for visitors at least generally means good old country produce, though there is also a thriving local arts and crafts scene. The national park information centres are good places to ask about workshops and galleries – some also display local arts and crafts. For high-street shopping you need to go to Skipton, Richmond or nearby Harrogate. Oldest markets meanwhile are those in Skipton (Mon, Wed, Fri & Sat) – which takes up the whole town centre – and the 300-year-old Tuesday market in Hawes, Wensleydale, the latter billed as Yorkshire's highest (ie, often windy and chilly) market town. There's also a Tuesday market in Settle, and a weekday indoor market in Richmond along with a big outdoor Saturday market that takes place in the traditional market square.
Things to Do
What have you to come to the Dales for exactly? It's a fair question, because it's not the slam-dunk for hiking, biking and outdoor adventure that you might imagine. Yes, it's beautiful – heart-breakingly so at times – and the hills and dales are fantastic for hardcore walkers and Sunday strollers alike, whether it's an ascent of Pen-y-ghent (one of the celebrated Three Peaks) or a family ramble in the Bolton Abbey estate. There are stupendous geological features – Malham Cove perhaps the most famous – as well as any number of tumbling waterfalls, underground caves and hidden gorges that could keep active weekenders happy for years. But there's a history and culture in the Dales that surprises many, notably a ring of mighty medieval castles and a reminder in local museums and heritage centres of the trades that used to (and still do) dominate here, from cheese-making and brewing to farming and lead-mining. Meanwhile, modern life continues in a collection of market towns and old villages that positively beg to be called picturesque – from arty Grassington and rugged Malham to off-the-beaten-track gems like Reeth in Swaledale or Middleham in Wensleydale. Richmond is the single biggest town in the Dales and anchors the north; Skipton, its mighty castle and age-old market does the same for the south.
united kingdom, england, north yorkshire, yorkshire dales, national park, countryside at Yorkshire Dales, Explore the best places to stay in the Yorkshire Dales with Cool Places carefully selected list. There's a place for everyone, whether it be luxury guesthouses and boutique hotels or great value hostels.