The Waveney Inn
Waveney River Centre Burgh St Peter Norfolk NR34 0DE
A contemporary riverside pub with boutique rooms and access to lots of activities, including a heated indoor pool, bike, boat and canoe hire, and lovely walks across the marshes.
We love the Waveney Inn but it's a hard place to describe. It's a pub, with a wide-ranging menu of pub food; it also has a collection of boutique-style rooms, all of which are very comfortable, up-to-date and well-equipped. And it's also part of the excellent Waveney River Centre, a camping, glamping and self-catering site that occupies a beautiful, almost secret spot by the river that is home to all sorts of activities. In short there are any number of reasons to come here, and it's a fabulous place to enjoy the more untouched southeastern corner of the Broads National Park.
First the rooms, of which there are seven in all – five doubles, one twin and a family room. Some have views over the river and marshes, and all are spacious and beautifully kitted out, with flatscreen TVs, big comfy beds and large bathrooms with toiletries. Rates include the use of the Centre's large indoor pool and the foot ferry across the river, plus an excellent breakfast in the downstairs pub/restaurant, which the rest of the time serves a high quality yet varied menu including baguettes and sharing platters and main courses from steaks and burgers to fish and chips, ribs and pasta dishes. You can order anything in small, regular or large portions – a neat idea that makes you wonder why no one else does it – and there's a nice outside terrace overlooking the marshes to enjoy it. Best of all, though, is the location, which feels gloriously remote and is the only destination at the end of the long country lane that leads here. You can visit the medieval village church, with its strange ziggurat tower, and indulge in all sorts of outdoor activities. There is a nature trail for kids, bikes, canoes and day boats for hire, and the footpaths through the Suffolk Wildlife Trust-run marshes on the far side of the river are glorious, leading eventually to the watery expanse of Oulton Broad, on the edge of Lowestoft. It's a perfect place to throw away the car keys and forget the rest of the world for a few days. 
Gallery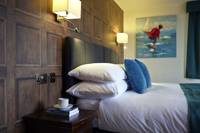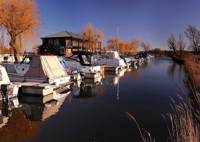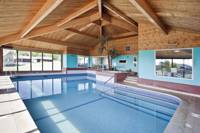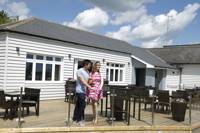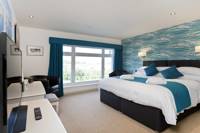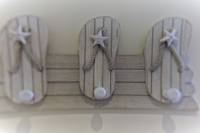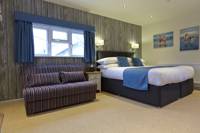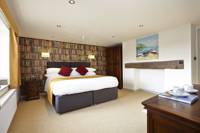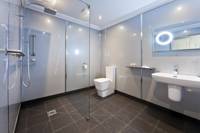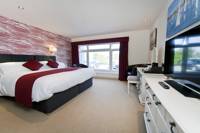 Places to eat & drink nearby
Things to see & do nearby
Other places to stay near The Waveney Inn