YHA London St Paul's YHA
36 Carter Lane London EC4V 5AB
Historic charm and budget beds in the shadow of St Paul's Cathedral.

The only youth hostel in the City of London has a fantastic location on a quiet lane just around the corner from St Paul's Cathedral. The building used to be the choirboys' school from 1875 until the 1960s, when the crocodile of boys crossing the road to the cathedral would regularly stop traffic. It's pretty gorgeous, retaining tons of its old-world atmosphere (choirboy graffiti to spiral staircases) while adding a full range of hotel-quality facilities for guests.

There are all sorts of room configurations, so it's ideal for singles visitors, couples, families or friends. Children are welcome but must be accompanied by an adult in a dorm. Large groups are accepted but it's not a party hostel; indeed the only thing that's likely to keep you awake at night are the bells of the cathedral, but that's part of the charm.

There's breakfast served daily, and meals available from 5pm in the licensed restaurant, plus a TV lounge and laundry, and all sorts of London information available. About the only way it differs from other hostels is that there isn't a self-catering kitchen, which might put off some families and budget travellers – though the YHA meals are pretty good value, and certainly cheaper than anything you might find locally. Transport links are excellent, though the location means you'll also be able to save money by walking most places, including to neighbouring St Paul's and nearby Tower Bridge and the South Bank.

Gallery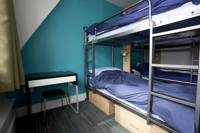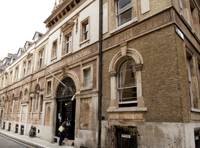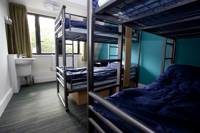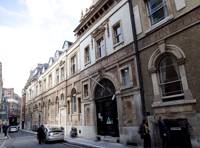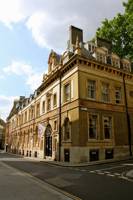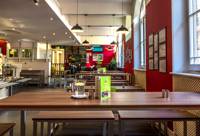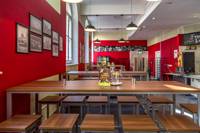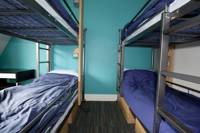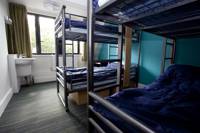 The Owner Says
In the heart of London, this former school for St Paul's Cathedral's choir boys is ideally located in the midst of the city. Merely minutes away from the West End and within easy access of the city centre this hostel is perfect as a calm retreat after a busy day exploring all that London has to offer. Whether it is for a cheap city break or weekend away, YHA London St Paul's offers the chance to discover London's many attractions. Learn about the residents of the capital at the nearby Museum of London or venture across the Millennium Bridge for a taste of modern art at the Tate Modern. There's always the magnificent St Paul's Cathedral within minutes of the hostel, and you can end the day with an evening meal in our fully-licensed restaurant.