Hollings Hill Farm, Cradley, Malvern, Worcestershire WR13 5LY



Relaxing in a hot tub of bubbles underneath the Malvern starry sky? That can't be camping, surely?
Part of the hugely successful Feather Down Farms concept, Hollings Hill Farm is camping for those who like their creature comforts – rustic decor and outdoor living but with comfy bedding and all mod cons thrown in including a hob, wood burner and coffee grinder. Feather Down takes pride in the details, making sure you always get a jaw-dropping view, the eggs are always ready to be collected from the chicken coop; and fresh bacon and milk is only a larder trip away. This leaves you more time to concentrate on enjoying yourself and making the most of your surroundings. You don't need a tent, as they come pre-erected, fully furnished and look somewhat close to a rural pop up palace. Feather Down use redundant land from farmers, build the tents, and then let the (more authentic) farmers look after you.
Hollings Hill Farm is the camping equivalent of big hug. It's one of the few Feather Down sites that has the 'treats' included in the price, so it pampers you from the moment you arrive, offering cute camping gimmicks like Ready Beddy – a pre-booked bed for you to collapse on when you arrive – a welcome hamper and a half-day at their open-air Field Spa thrown in to boot. Relaxing in a hot tub of bubbles underneath the Malvern starry sky? That can't be camping, surely?
Gallery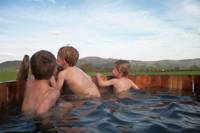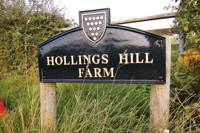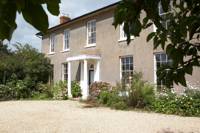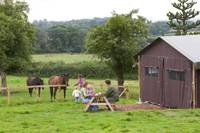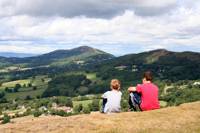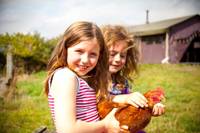 Our favourite spot
Dogs – No. Big groups, single-sex groups – by arrangement only, please call 01420 80804 to discuss your requirements.
The local area
Eastnor Castle (01531 633160), home to the annual Big Chill festival, casts a dramatic Gothic silhouette over its 5000-acre estate. The castle's terraces offer extensive views across the lake, out across to the Malverns beyond. Nearby Ledbury is a beautiful market town; if you tiptoe down Church Street, its cobbled streets and overhanging buildings will make you feel like you've travelled back to the 1600s. For a more cultural experience, it's worth checking the listings for Malvern Theatres, which boasts one of the most diverse selection of plays, comedy and dance productions in the UK.
Best local places to eat and drink
A great selection of local produce can be picked up in the pretty town of Ledbury; go on a Friday where you can pick up homemade scones and sweet tartlets from the weekly market. No weekend stay would be complete without a Sunday carvery, and the Red Lion (01886 880318) is regarded as one of finest in the area. Alternatively, The Oak Inn (01531 640954) in Staplow is a beautiful conversion spanning across three cosy bar areas with log burning stoves, flagstone floors and an abundance of old wood beams.

Other places to stay near Hollings Hill Farm
i
Holidays in Worcestershire
Holidays in West Midlands
Holidays in England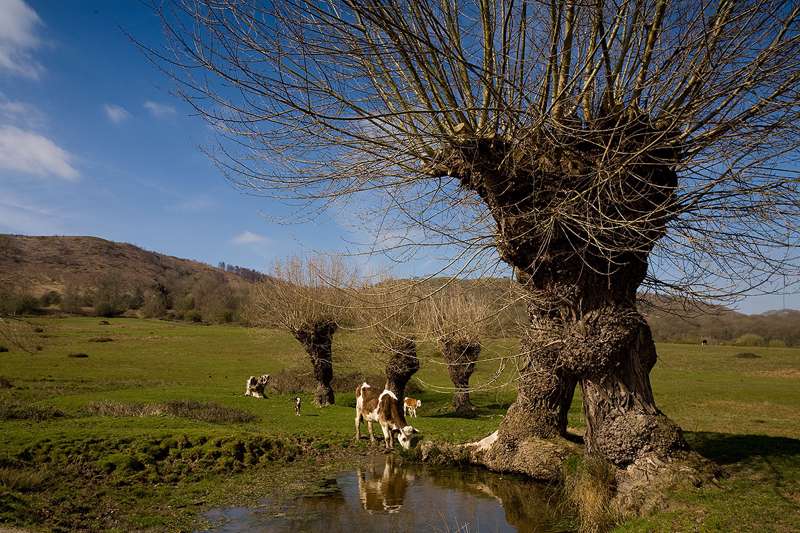 i
Holidays in Worcestershire
Holidays in West Midlands
Holidays in England