Caolasnacon Caravan & Camping Park
Kinlochleven, Argyll PH50 4RJ

















Stunning carvan and campsite on the banks of Loch Leven with epic mountain views.
Caolasnacon Caravan & Camping Park sits in an ideal spot just outside Kinlochleven, only a few miles from otherworldly Glen Coe, on the southern bank of Loch Leven. This site features 18 (6-person) static caravans, plus plenty of space for tents, campervans, and touring caravans with 36 electrical hook-up points. Given the space and natural drama, the well-equipped site rarely feels too crowded. You can fish, paddle or kayak straight from the site, and the owners are ultra-friendly too, with proprietor Patsy Cameron at the helm. Camp fires are allowed too, so make sure to pack a wee dram to enjoy by firelight late into the Highland night.
Gallery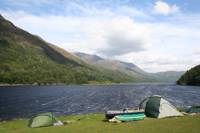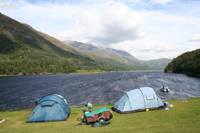 Our favourite spot
Tents, campervans, dogs, caravans, big groups, young groups – yes.
The local area
Canoeing on Loch Leven and world-class walking and climbing in Glen Coe (0844 4932222). Ice Factor (01855 831100) in Kinlochleven offers ice climbing and winter skills training year-round.
Best local places to eat and drink
The legendary Clachaig Inn (01855 811252) may infamously refuse to serve Campbells, but otherwise this is a welcoming Glen Coe pub amid epic mountain scenery. On the opposite shores of the eponymous loch, Lochleven Seafood Café (01855 821048) is one of Europe's finest places to savour shellfish. In Kinlochleven (3 miles), it is just one of several choices, depending on what you're looking for: Bothan Bar (01855 831100) open from 4pm, in the Ice Factor, is quite trendy, with appropriate food; MacDonald's (01855 831539), not to be confused with the fast-food joint, offers traditional hotel fare as well as packed lunches for walks; and the Tail Race Inn (01855 831772) is a simple pub doing simple food.
Why stay with us?
Campfires allowed. Clean and efficient washrooms with decent showers. Not the most modern, but decent enough, with free hot water, toilets, washbasins, washing-up sinks, laundry and electric hook-ups. Gas can be obtained at the farm. Undercover chemical disposal point.
Places to eat & drink nearby
Things to see & do nearby
Other places to stay near Caolasnacon Caravan & Camping Park
i
Holidays in Fort William
Holidays in Inverness-shire
Holidays in Highlands
Holidays in Scotland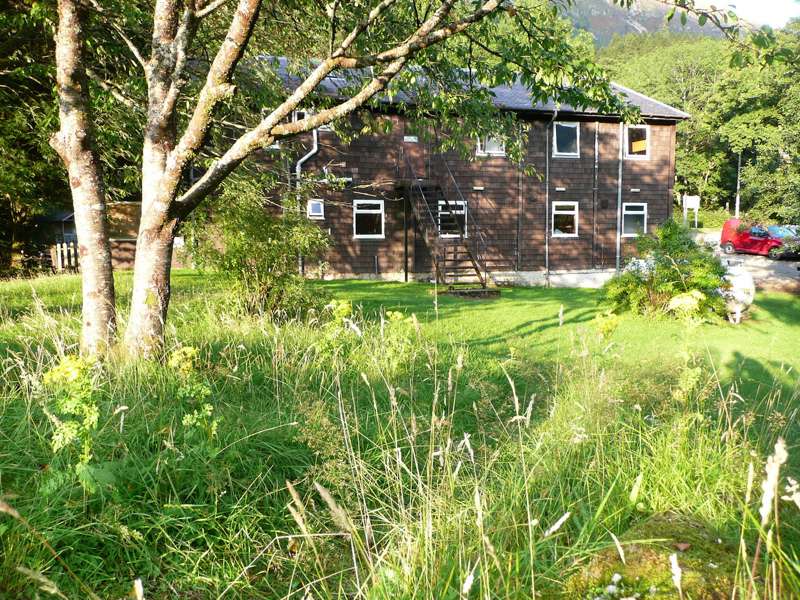 i
Holidays in Argyll & Bute
Holidays in Highlands
Holidays in Scotland