A contemporary B&B with a breathtaking location and exquisite views across Loch Linnhe.

Perfectly poised for anyone wanting to explore the western Highlands, Huntingtower Lodge is a contemporary B&B with a really cosy atmosphere. Guests are met with tea and homemade cakes, something that pretty much encapsulates the welcoming feel of the place under the helm of Peter and Tina Moss. Peter is a Mountain Leader and knows the area well from time in the hills as well as local restaurants and attractions, ideal for those who want a heads-up over breakfast about trails to follow or places to visit.
That is, of course, when you manage to drag yourselves from the comforts of the accommodation. The five rooms are all individually designed, from the modern stylings of The Studio to the sumptuous romance of the Waterfall Suite, and they all share a large, comfortable lounge on the ground floor and staggering views across the loch to the Ardgour Hills and the hamlet of Stronchreggan on the far shore. It's an ever-changing picture that provides a superbly scenic backdrop to your stay.
Downstairs, the sofas provide somewhere to sit and flick through a selection of maps, guide books and novels, while DVDs and games provide a guilty night in if the weather turns bad. A garage for secure bike storage and space for drying clothes mean that when you do get out you're well catered for, and the number of local footpaths and trails means you won't need to go far before you find something to do! The location is breathtaking and the B&B provides accommodation to match, a truly top place to stay in the western Highlands.
Gallery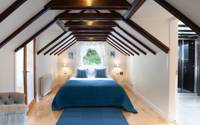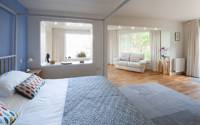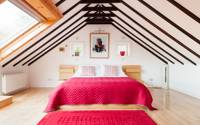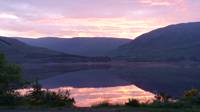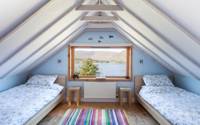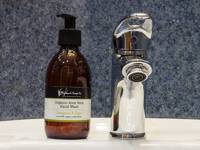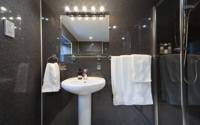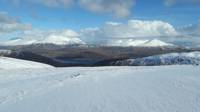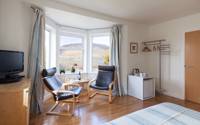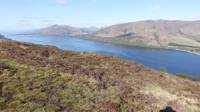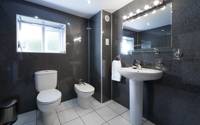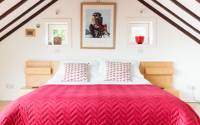 The Owner Says
Since taking over Huntingtower Lodge, we have been mesmerised by the ever-changing views across the loch and the wildlife in the garden and on the loch.  Pine Martens visit most evenings to see what is available on the bird tables (they particular like the leftovers of Tina's homemade sticky toffee pudding cake!) and we have almost daily sightings of seals and otters in the loch immediately in front of the house.  The bird life is phenomenal and includes the regular call of Tawny Owls in the woods behind the house.  Our aim is to encourage wildlife; to that end we have plenty of bird feeders, a habitat pile, a wildlife pond in the woods and lots of nest boxes including a special one for the Tawny Owls.
On the doorstep we have some of the most dramatic scenery in the whole of the UK; the highest mountain, the shortest river, the deepest loch and the most westerly point on the UK mainland are all within a day's adventure.  Walking, mountain biking, kayaking are just some of the adventurous activities available nearby.  Come and see it all for yourself!
Places to eat & drink nearby
Things to see & do nearby
Other places to stay near Huntingtower Lodge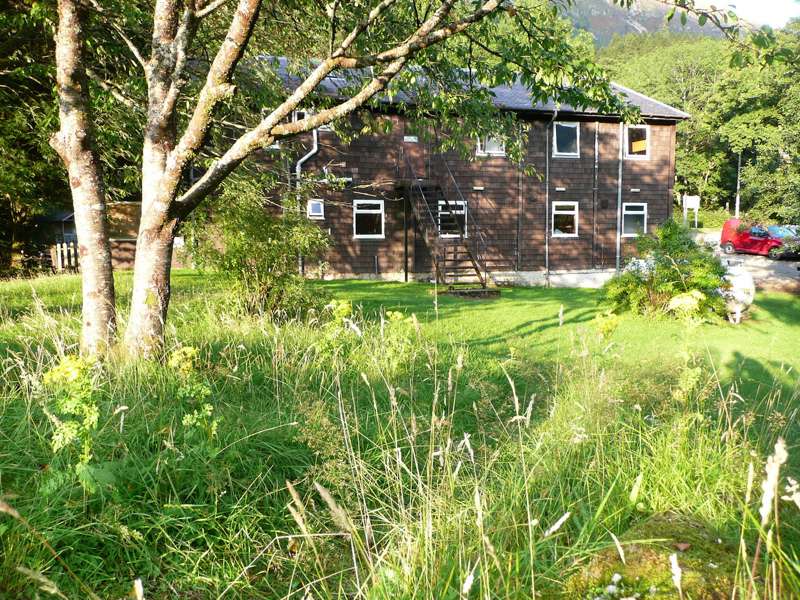 i
Holidays in Argyll & Bute
Holidays in Highlands
Holidays in Scotland